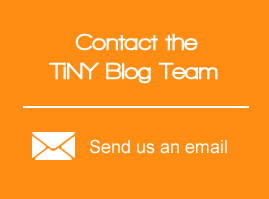 About This Blog
Taxes in New York (TiNY) is a blog by the Hodgson Russ LLP State and Local Tax Practice Group. The weekly reports are intended to go out within 24 hours of the Division of Tax Appeals' (DTA) publication of new ALJ Determinations and Tribunal Decisions. In addition to the weekly reports TiNY may provide analysis of and commentary on other developments in the world of New York tax law.
Stay Connected
TiNY Report for April 6, 2017
One Determination last week and no Orders (yet) or Decisions (yet).
DETERMINATION:
Matter of NRG; Judge Gardiner; Division's Rep: David Markey; Taxpayer's Rep: Daniel Hurteau and Jena Rotheim from Nixon Peabody; Article 9-A. Judge Gardiner determines the Court of Appeals decision in James Square does not prohibit treating a QEZE decertification as effective on January 1, 2009. Quote from Matter of NRG: "In James Square, the taxpayer was subject to decertification as a QEZE based on the retroactive application of a statute that specifically applied to prior tax years. This case involves the tax year 2009 and, as such, it is determined that the 2009 amendments, although enacted on April 7, 2009, is not a retroactive application of the law." My reaction: With due respect to Judge Gardiner, the law change was signed by the Governor on April 7, 2009. The Division applied it to January 1, 2009. Unless there has been a cataclysmic event that altered the space/time continuum, that is per se a retroactive application of the law change. And since the Court of Appeals said, without limitation "that the 2009 Amendments should not be applied retroactively", in my opinion NRG should have won. I note that it is not clear to me that James Square involved only tax years prior to 2009 (as argued by the Division). Full disclosure: I'm biased because we have this issue for a client before Judge Law. But that doesn't mean I'm wrong.
Post a comment: