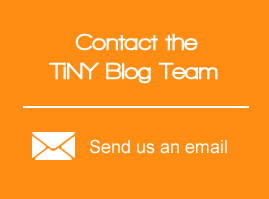 About This Blog
Taxes in New York (TiNY) is a blog by the Hodgson Russ LLP State and Local Tax Practice Group. The weekly reports are intended to go out within 24 hours of the Division of Tax Appeals' (DTA) publication of new ALJ Determinations and Tribunal Decisions. In addition to the weekly reports TiNY may provide analysis of and commentary on other developments in the world of New York tax law.
Stay Connected
TiNY Report for July 20, 2017
Today, I was pleasantly surprised to see that DTA updated everything this morning – before noon! It could be because there were no ALJ determinations, orders, or Tribunal orders. Just one Tribunal decision. Light fare.
DECISION
Matter of Kayumi; Division's Rep: Robert A. Maslyn; Taxpayer's Rep: Mumtaz Alvi; Articles 28 & 29. This case involved the taxpayer's purchase of a Popeye's Chicken & Biscuit and whether the taxpayer was liable for the sales tax due. There were several sales tax issues, but none of them were addressed at the Tribunal level because as a threshold matter the Tribunal had to address the taxpayer's untimely filed BCMS request. Oddly, the ALJ never addressed this issue, and the Tribunal noted that there was nothing in the record or the remainder of the DTA's file indicating why the ALJ held a hearing on the merits rather than a hearing on the issue of timeliness of the BCMS request. So, the Tribunal reviewed the timeliness issue to determine whether DTA had jurisdiction to address the merits of the case. As there was nothing in the record to go off of, the Tribunal remanded to the ALJ. The ALJ who issued the determination retired, so the case was remanded to the Supervising ALJ to be reassigned.
Post a comment: