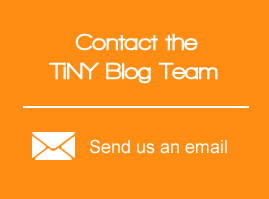 About This Blog
Taxes in New York (TiNY) is a blog by the Hodgson Russ LLP State and Local Tax Practice Group. The weekly reports are intended to go out within 24 hours of the Division of Tax Appeals' (DTA) publication of new ALJ Determinations and Tribunal Decisions. In addition to the weekly reports TiNY may provide analysis of and commentary on other developments in the world of New York tax law.
Subscribe Here to Never Miss a TiNY Blog
Stay Connected
TiNY Report for June 22, 2017 (covering Division of Tax Appeals cases decided during the week of June 11)
Thursday:
8:24 am: I expect nothing new on the DTA website, and I am not disappointed. The new case notices are usually posted later in the morning.
8:55 am: More of the same.
9:15 am: The website is still showing last week's message. Normally DTA has the new ALJ determinations up by now . . . .
9:50 am: I really need to stop staring at my terminal and hitting "refresh." My secretary has asked what I am bidding for on eBay. I decide to exit out of my browser and work on client matters for at least an hour before checking again.
10:15 am: I had to open my browser to look up a sales/use tax rate for a client who has some art being shipped-in from Europe. And since I was already on the Internet . . . . Still nothing new on the DTA website.
11:15 am: My patience is rewarded! Two new ALJ Determinations are on the website and an ALJ order. One of the Determinations is entertaining.
ALJ DETERMINATIONS
Matter of Patrick; Judge Law; Division's Rep: Peter Ostwald; Taxpayer's Reps: Craig Fields and Irwin Slomka; Article 22. I laughed. I cried. It was better than "Cats." This domicile case has almost everything, and it is served to the reader in tight, economical prose: a high-school love affair; lost (for like 40 years!) love; found love; two divorces; a young woman sent to a foreign convent by her parents; a miserable chained-to-his-desk workaholic transformed by a long-lost love into a globe-trotting adventurer; a bizarre illness that went undiagnosed for several years; foreign travel; a secret wedding; and more! Ultimately, true and timeless love triumphs over the hard-hearted-Humperdinck that is the New York State Department of Taxation and Finance when the Judge determines that the man changed his domicile from New York to Paris (it almost had to be Paris, right?) in 2011. The only thing missing in this is some sort of Karmic comeuppance that befalls the auditor, and a determination on the mooted penalties. I can totally envision Tom Hanks and Meg Ryan playing the romantic leads when the movie rights become available. If you are at all interested in state residency, read this case here.
Matter of Townley; Judge Bennett; Division's Rep: Linda Jordan; Taxpayer's Rep: Yvonne Cort (on the Petition only, it would appear); Article 22. Through documents and Nagengast and Peltier affidavits the Division established both its standard process for mailing notices of deficiency and that the Notices of Deficiency were mailed in accordance with the standard process on December 14, 2015. The Conciliation Conference Request challenging those notices was mailed on April 4, 2016, more than 90 days after the Notices had been issued. Thus, the Judge found that the Requests were filed late and granted summary judgement in favor of the Division.
ALJ ORDER
Matter of Castillo; Judge Russo; Division's Rep: Frank Nuara; Taxpayer's Rep: Pro Se; Article 20. The Division did not sufficiently prove its standard mailing procedures were followed. The Division provided a copy of the mailing cover sheet, which is supposed to contain the address and certified control number for a particular statutory notice/order to verify against the CMR (certified mail record). Among other mismatched numbers and dates, the mailing cover sheet in this case contained a different certified control number than that listed on the CMR. So, the Notice could not be verified against the CMR. Additionally, the affidavit providing the Division's mailing procedures was inconsistent with the documentary evidence. The Judge held the failure of proof raised material questions as to whether the Division followed its standard mailing procedures, and the Notice of Intent to Dismiss Petition was withdrawn.
2:00 pm: No Decisions or orders posted by the Tribunal yet. Wouldn't it be great if the ALJ Determinations and the Tribunal Decisions were posted at the same time?
2:30 pm: Right before Nara and Drew arrive to discuss the drafting of the reply brief in one of our DTA cases I check the website again. Still nothing from the Tribunal.
4:45 pm: Tic, toc. Tic, toc.
5:50 pm: I guess we're not going to get the Tribunal update until tomorrow.
Friday:
7:45 am: OK, I didn't really expect the website to change between 5:50 at night and 7:50 in the morning, but hope springs eternal.
8:33 am: If by 9:15 I don't see a website change soon indicating what the Tribunal did last week, I am just going to call the DTA. Don't they know that all three of my readers anxiously await this weekly report?
Post a comment: