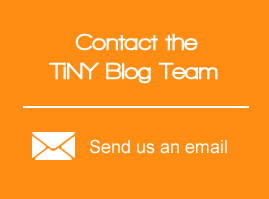 About This Blog
Taxes in New York (TiNY) is a blog by the Hodgson Russ LLP State and Local Tax Practice Group. The weekly reports are intended to go out within 24 hours of the Division of Tax Appeals' (DTA) publication of new ALJ Determinations and Tribunal Decisions. In addition to the weekly reports TiNY may provide analysis of and commentary on other developments in the world of New York tax law.
Stay Connected
TiNY Report for June 27, 2019 (reporting on a DTA case published June 20)
This week we have just one ALJ order on which to report. And it's on a timeliness issue to boot (just shoot me). Next Thursday is July 4th, so it may be a few weeks before our next post. Enjoy a safe holiday!
ALJ ORDER
Matter of Zimmerman; Division's Rep.: Michelle Helm; Petitioner's Rep. pro se; Article 22.
The Division proved its standard mailing practices but not that they were followed to mail a Notice of Deficiency dated November 30, 2017, to Petitioner's last known address. Accordingly, there was a material issue of fact as to whether the Notice was mailed on November 30, 2017, and Judge Connolly ruled that the Division was not entitled to summary determination.
The Division proved its standard practices through affidavits. These practices included delivering all pieces of certified mail along with the Certified Mailing Record ("CMR") to one of the US Postal Service's ("USPS") Albany Offices. Then, the USPS personnel counted the items being mailed, hand wrote that number on the last page of the CMR, initialed the CMR, stamped every page of the CMR with a postmark, and lastly returned the CMR to the Division. The CMR in this case appeared to properly reflect the standard practice in most respects. For example, the CMR had, on most pages, a postmark showing a 12212 zip code. But on a few pages, there was a postmark with a 12288 zip code. This discrepancy was not explained by the Division, and it suggested that some of the 5,034(?!) pieces of certified mail sent by the Division that day could have been delivered to different post offices. This unresolved ambiguity was enough to call into question whether the Division's standard mailing practices had been followed. So, the Division's motion for summary determination was denied.
Post a comment: