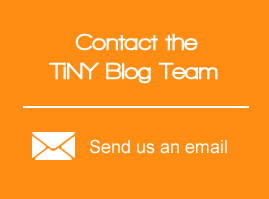 About This Blog
Taxes in New York (TiNY) is a blog by the Hodgson Russ LLP State and Local Tax Practice Group. The weekly reports are intended to go out within 24 hours of the Division of Tax Appeals' (DTA) publication of new ALJ Determinations and Tribunal Decisions. In addition to the weekly reports TiNY may provide analysis of and commentary on other developments in the world of New York tax law.
Stay Connected
TiNY Report for March 8, 2018 (covering DTA cases from March 1, 2018)
BAM! One ALJ Determination this week and the DTA website says there will be nothing else. So we're going to press early!
Matter of Abramowitz; Judge: Gardiner; Division's Rep: Lori Antilock; Taxpayer's Rep: Isaac Sternheim; Articles 28 and 29. I am giving this determination my full attention and concentration and I still can't make it interesting. The Division proved it mailed the Notice to Petitioner's last known address on February 4, 2011. Petitioner filed his BCMS Request more than five years later on November 30, 2016. And yadda, yadda, yadda, Judge Gardiner sustained the Conciliation Order dismissing the untimely Request on the Division's motion.
Post a comment: