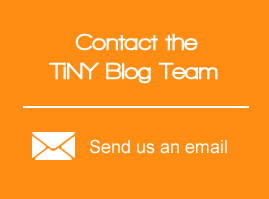 About This Blog
Taxes in New York (TiNY) is a blog by the Hodgson Russ LLP State and Local Tax Practice Group. The weekly reports are intended to go out within 24 hours of the Division of Tax Appeals' (DTA) publication of new ALJ Determinations and Tribunal Decisions. In addition to the weekly reports TiNY may provide analysis of and commentary on other developments in the world of New York tax law.
Stay Connected
TiNY Report for May 4, 2017
Only two new ALJ determinations yesterday, and no orders or TAT decisions.
Matter of Martin; Judge Friedman; Division's Rep: Mary Hurteau; Taxpayer's Rep: Pro se; Article 22. The taxpayer petitioned a Notice and Demand for Payment of Tax Due. Taxpayers can't protest notice and demands, so on the supervising ALJ's own motion the taxpayer's petition was dismissed.
Matter of Yakoub; Judge Law; Division's Rep: Karry Cullihan; Taxpayer's Rep: Ahmed Abdelhalim; Article 8. Taxpayer's petition for review of a notice of proposed driver license suspension was dismissed. The taxpayer didn't raise a challenge based on any of the enumerated statutory grounds to protest such notice. The Division established the taxpayer met the requirements for license suspension by showing it gave notice of the proposed suspension referral and showing the existence of fixed and final outstanding tax liabilities in excess of $10,000. The taxpayer didn't rebut or present evidence contrary to the Division's evidence.
Post a comment: