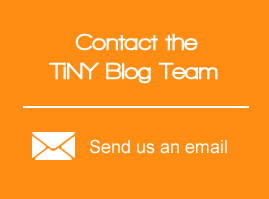 About This Blog
Taxes in New York (TiNY) is a blog by the Hodgson Russ LLP State and Local Tax Practice Group. The weekly reports are intended to go out within 24 hours of the Division of Tax Appeals' (DTA) publication of new ALJ Determinations and Tribunal Decisions. In addition to the weekly reports TiNY may provide analysis of and commentary on other developments in the world of New York tax law.
Stay Connected
TiNY Report for November 8, 2018 (covering DTA case that were NOT issued on November 1)
What the heck is going on? Last week there was one late-released Tribunal Decision from two weeks ago (on which we have already reported), and then this week there is nothing.
This is messing up our 6-step Fred Flintstone-esque get-rich-quick scheme: 1. TiNY publishes amusing-yet-substantively-satisfying summaries of the DTA's weekly output; 2. TiNY develops 12-13 million loyal readers;[2] 3. We sell advertising on TiNY's portion of the Hodgson Russ website; 4. TiNY shows persistent revenue growth but equally persistent losses;[3] 5. We sell TiNY to a private equity firm headed by Russian oligarchs who know nothing about state and local taxes, the internet or accounting, but who really covet our name/trademark as the moniker for the Thinness is Now Yours cool-sculpting fat-reduction spas they are intending to franchise; and 6. We retire to Florida as zillionaires.[4] Actually, we'd probably advise ourselves to do step 6 before we did step 5, but it would be hubris to get too far ahead of ourselves.
The flaw[5] in this plan, we have come to discover, is that we rely on the DTA to publish cases on which we can report. DTA, you're our partners in this.[6] So please, give us something to read next week.
---
[1] With footnotes.
[2] We're almost all the way there; we have the "12-13" part; now all we need is the "million" part.
[3] One of us clearly recalls the salient details of "the .com 90s" formula for success.
[4] We'd do our own change-of-residency planning, and donate half the fees we save to the IRS's VITA program, half to the University at Buffalo School of Management's Indigent Tax Clinic, and half to our local Volunteer Lawyers Project. That math ain't wrong; when it comes to our charitable endeavors, we always give 150%, or we will once we are zillionaires.
[5] OK, maybe not the only flaw.
[6] Not financial partners, mind you, because it would be unethical to even suggest that the Commissioners and Judges before whom we appear could benefit financially from what we do. We think of you more as symbiotic partners: we're the pilot fish to your great white shark. When you stop swimming, we both die. So please don't stop swimming.
Post a comment: