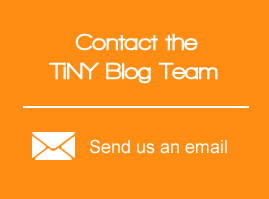 About This Blog
Taxes in New York (TiNY) is a blog by the Hodgson Russ LLP State and Local Tax Practice Group. The weekly reports are intended to go out within 24 hours of the Division of Tax Appeals' (DTA) publication of new ALJ Determinations and Tribunal Decisions. In addition to the weekly reports TiNY may provide analysis of and commentary on other developments in the world of New York tax law.
Stay Connected
TiNY Report for September 17, 2020 (reporting on DTA case issued September 10)
And so the "month of misery" continues – actually it might be longer than a month, time no longer has meaning, well, except when it comes to statutory notices. This week we have just one determination and it deals with timeliness issues (obviously).
DETERMINATION
Matter of Covington; Supervising ALJ Friedman; Division's Rep.: Adam Roberts; Petitioner's Rep.: pro se; Articles 28 and 29 (by Emma Savino)
Supervising ALJ Friedman found that the Division proved both its standard mailing practices and that they were followed when it mailed the Notice at issue to Petitioner's last known address on January 16, 2019. Petitioner's petition filed on May 21, 2019, was therefore a few months late. Accordingly, the Judge dismissed the petition.
I don't usually comment on timies, but, in this instance, I'm making an exception, because, well, Petitioner is from Buffalo, and it is second nature for Buffalonians to jump to the defense of other Buffalonians. When reviewing this Determination, it was glaringly obvious to me that the Notice was sent to an address that doesn't exist - 147 LEXINGTOVA Ave. If Petitioner had that address on his IT-201, this result is well-deserved. If Petitioner wrote "Lexington" and not "Lexingtova" on his IT-201, I think he has been done wrong and should consider an exception.
Post a comment: