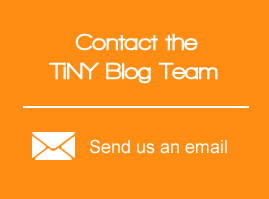 About This Blog
Taxes in New York (TiNY) is a blog by the Hodgson Russ LLP State and Local Tax Practice Group. The weekly reports are intended to go out within 24 hours of the Division of Tax Appeals' (DTA) publication of new ALJ Determinations and Tribunal Decisions. In addition to the weekly reports TiNY may provide analysis of and commentary on other developments in the world of New York tax law.
Subscribe Here to Never Miss a TiNY Blog
Stay Connected
Showing 4 posts in Practice and Procedure.
My Thanksgiving dinner is mostly-digested and the snow on my lawn has mostly-melted. It is back to my regularly-scheduled programming, and this week my visit to the Division of Tax Appeals' website disclosed that the Tribunal posted two decisions and the ALJs issued three orders.
Just two ALJ determinations this week. But no timeliness issues. So, "yay" for that, I guess. But as you'll see, the cases are less interesting than they could have been.
Topics: Practice and Procedure
On Friday afternoon, we emailed many clients and friends regarding the possibility of a "last chance" to claim a disappearing federal income tax deduction by paying 2018 state income tax estimates at the end of 2017. Apparently some of you didn't get the email until Sunday. Sad! More on that below.
Topics: Practice and Procedure
Due to the likely elimination of almost the entire SALT deduction in 2018, this could be the last opportunity for taxpayers to pay state and local taxes and still ensure a full federal tax deduction. Keep reading to learn more.
Topics: Practice and Procedure