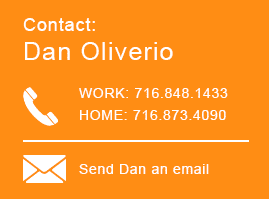 About This Blog
Presented by Hodgson Russ, the Whistleblower Blog is written by a team of lawyers experienced in successfully guiding both whistleblowers and companies accused by whistleblowers of wrongdoing through the False Claims Act process.
Stay Connected
Showing 2 posts from May 2010.
A recent decision by State Supreme Court Justice John M. Curran allows a New York State False Claims Act lawsuit brought by Kevin Grupp and Robert Moll, the owners of MVP Delivery and Logistics, to proceed. MVP Delivery is an independent trucking company that was subcontracted by DHL. Grupp and Moll are represented by the whistleblower attorneys at Hodgson Russ.
The National Law Journal recently published an article about the increase in whistleblower lawsuits that are based on a "false marking" theory of liability in the wake of the recent appellate court decision in The Forest Group Inc. v. Bon Tool Co. The "false marking" theory of liability encompasses labeling products or packaging with an expired patent or one that doesn't cover the product's technology. This decision is bad news for companies with patents.