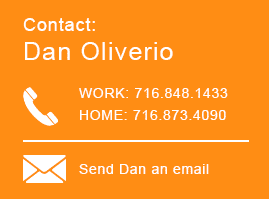 About This Blog
Presented by Hodgson Russ, the Whistleblower Blog is written by a team of lawyers experienced in successfully guiding both whistleblowers and companies accused by whistleblowers of wrongdoing through the False Claims Act process.
Stay Connected
Showing 2 posts from October 2011.
There is an obvious tension between the desire to encourage employees to come forward with information necessary to report and expose fraud and the recognition that certain company information is truly private and confidential and should remain so. A recent decision from the U.S. Department of Labor Administrative Review Board further complicates the issue.
Celanese Corporation, an international publicly traded corporation, hired Matthew Vannoy to catalog and reconcile employee expense reimbursement submissions. In 2007, Vannoy filed an internal compliant about employees misusing company credit cards; around the same time, he began talking to an attorney about Celanese's business practices with respect to its employee credit card-use program. Vannoy then filed a claim with the IRS Whistleblower Rewards Program, and he provided documents to the IRS that included Celanese proprietary and confidential information. A few months later, Vannoy's supervisor began conducting an investigation into his email communications with employee cardholders and found that he sent a document containing 1,600 social security numbers of Celanese employees to a personal e-mail account. Vannoy was suspended without pay and ultimately terminated.
On October 6, 2011, the Justice Department announced a significant settlement with Oracle to resolve False Claims Act allegations. In particular, Oracle Corp. and Oracle America Inc. have agreed to pay $199.5 million plus interest for allegedly failing to meet their contractual obligations to the General Services Administration (GSA).
According to the government, this settlement relates to a 1998 contract to sell software licenses and technical support through GSA's Multiple Award Schedule (MAS) program. The government said, "The MAS program provides the government and other GSA-authorized purchasers with a streamlined process for procurement of commonly used commercial goods and services. To be awarded a MAS contract, and thereby gain access to the broad government marketplace and the ease of administration that comes from selling to hundreds of government purchasers under one central contract, contractors must agree to disclose commercial pricing policies and practices, and to abide by the contract terms."