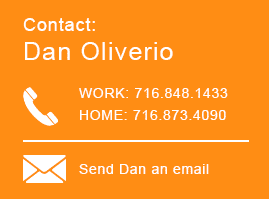 About This Blog
Presented by Hodgson Russ, the Whistleblower Blog is written by a team of lawyers experienced in successfully guiding both whistleblowers and companies accused by whistleblowers of wrongdoing through the False Claims Act process.
Stay Connected
Showing 2 posts from December 2011.
The government and the whistleblowers who assist the government are not the only parties taking aim at corporate America. Private plaintiffs are finding ways to bring civil actions based in part on alleged False Claims Act violations. Recently there have been a rash of shareholder derivative suits that allege breaches of fiduciary duties and reckless mismanagement by officers and directors. Although shareholder derivative suits are not new, the charge alleged in these suits is—namely, that the failure to manage risk appropriately led to violations of the False Claims Act or other fraud statutes.
On November 22, 2011, the Department of Justice announced that it filed a complaint in a False Claims Act case against BestCare Laboratories, Inc. and its founder. The whistleblower case was originally commenced by a qui tam relator. The case is pending in the U.S. District Court for the Southern District of Texas.
According to the DOJ press release, the FCA suit alleges the defendants "knowingly misrepresented the distances traveled by its lab technicians to artificially increase reimbursement from Medicare for mileage-based technician travel allowance fees." The lawsuit alleges that BestCare "transported laboratory test specimens as air cargo from nursing home customers located in the Austin, Dallas/Ft. Worth, El Paso, San Antonio, and Waco areas to BestCare's laboratory close to Houston, but claimed mileage for ground travel as though its technicians personally drove the specimens one way or round trip between those cities and its lab in Houston."