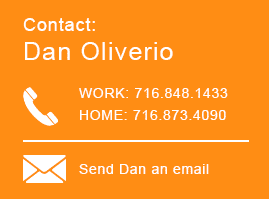 About This Blog
Presented by Hodgson Russ, the Whistleblower Blog is written by a team of lawyers experienced in successfully guiding both whistleblowers and companies accused by whistleblowers of wrongdoing through the False Claims Act process.
Stay Connected
Showing 3 posts from February 2011.
And he's off!
In the short time since he assumed office on January 1, 2011, New York Attorney General Eric Schneiderman has made unmistakably clear his commitment to combating fraud against the state.
▪ In announcing the settlement of an $18 million Medicaid whistleblower case on January 18, 2011, he proclaimed that "cracking down on those who try to defraud the taxpayers" will be one of his "top priorities."
Recent government tallies reveal a surge in False Claims Act filings. By fall of last year, there were 1,246 qui tam cases under seal at the Department of Justice (DOJ) (i.e., pending investigation into whether the government will intervene). That number has grown by almost 100 cases as of last month. This growing caseload is reflected in the raw number of 2010 qui tam filings—over 500—which represents a dramatic 51 percent jump from the number of whistleblower cases filed just two years earlier.
The Department of Justice recently intervened in and settled a False Claims Act case filed by two nurses against their employer, CareSource, an Ohio managed health care company. The settlement resolves allegations that the company caused Medicaid to make payments for assessments and case managements they failed to provide. According to the government's February 1 press release, as part of the settlement, the whistleblower employees will receive a $3 million share of the federal portion of the $26 million settlement.