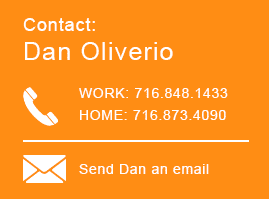 About This Blog
Presented by Hodgson Russ, the Whistleblower Blog is written by a team of lawyers experienced in successfully guiding both whistleblowers and companies accused by whistleblowers of wrongdoing through the False Claims Act process.
Stay Connected
Showing 12 posts from 2013.
According to a press release from the Department of Justice, in fiscal year 2013, the government recovered $3.8 billion in settlements and judgments involving the False Claims Act. This is the second-largest annual recovery in history and brings total recoveries under the False Claims Act since January 2009 (when the act was significantly amended) to $17 billion. Additionally, the number of qui tam (or whistleblower) cases increased to 752 in 2013, which was 100 more than in fiscal year 2012. Recoveries in qui tam cases this year totaled $2.9 billion, with whistleblowers recovering $345 million.
In the article "How Risperdal Whistle-Blowers Made Millions From J&J," Bloomberg News profiles a few of the whistleblowers involved in the government's investigation of claims that pharmaceutical giant Johnson & Johnson illegally marketed the drug Risperdal for off-label uses. In November, the U.S. Department of Justice announced that Johnson & Johnson settled the investigation for $2 billion, a portion of which went to the whistleblowers profiled. Dan Oliverio, who contributes to this blog and is quoted in the Bloomberg article, leads a team of Hodgson Russ attorneys that represents two of those whistleblowers.
Reetupama (Reena) Dutta is a senior associate in the Business Litigation Practice at Hodgson Russ LLP. You can reach her at rdutta@hodgsonruss.com.
The U.S. Department of Justice recently announced a False Claims Act settlement with Houston-based food distribution company FreshPoint Inc. FreshPoint has agreed to pay $4.2 million "to resolve allegations that it overcharged the Department of Defense for fresh fruit and vegetables purchased under 15 separate contracts." The settlement resolves allegations that FreshPoint "overcharged the government on hundreds of sales of fresh fruit and vegetables by improperly inflating its prices to the government to reflect FreshPoint's view of the prevailing market price of the goods at the time of sale." The government alleged that, in this way, FreshPoint violated its contracts with the government that required it to provide produce at cost, plus a set mark-up, but did not allow it to make additional price adjustments "based upon perceived changes in market prices." The FCA case arose from a lawsuit filed by a whistleblower, a former FreshPoint employee, who will receive a $798,000 relator's share, according to the government's press release.
John Sinatra is a partner in the Business Litigation Practice at Hodgson Russ LLP. You can reach him at jsinatra@hodgsonruss.com.
The Justice Department announced last week that Johnson & Johnson will pay $1.273 billion to the federal government and most states to settle a civil False Claims Act investigation into its off-label marketing of its antipsychotic drug Risperdal. J&J will settle a criminal investigation into the matter for an additional $800 million.
Hodgson Russ is proud to represent two of the plaintiffs who blew the whistle on J&J. The team, led by Daniel C. Oliverio, included Joseph V. Sedita and Robert J. Fluskey, Jr.
The New York False Claims Act (NY FCA) was amended in August 2010 to expressly apply to knowing violations of the New York State Tax Law. As reported in a previous blog entry, a whistleblower filed an action against Sprint Nextel Corporation alleging that it failed to collect or pay New York State sales taxes on receipts from the sale of certain wireless telephone services. After an investigation, the attorney general for the State of New York, Eric T. Schneiderman, intervened and filed a superseding complaint adopting the FCA claims and alleging additional claims against the mobile telecommunications service provider. Among those claims were claims premised on conduct predating 2010, when the NY FCA was amended to include tax violations.
According to a recent Justice Department press release, a D.C. federal court entered a $17 million False Claims Act judgment against Dr. Ishtiaq Malik and his two companies, Ishtiaq Malik M.D., P.C. and Advanced Nuclear Diagnostics, for submitting "false nuclear cardiology claims to federal and state health care programs."
Keith Schenker, MD, a client of Hodgson Russ, will receive a substantial portion of the $15 million settlement ISTA Pharmaceuticals will pay to resolve allegations that the company aggressively and systematically promoted the off-label use of the prescription drug Xibrom, resulting in the submission of fraudulent claims to the United States for Medicare and Medicaid reimbursement.
In recent years, elected and appointed members of the federal government and others have estimated that seven percent—or as much as 15 percent or 20 percent—of federal spending is consumed by fraud. With the federal government spending $3.8 trillion a year, even seven percent lost to fraud equates to a quarter of a trillion dollars a year. That's more than $800 per American, per year lost to fraud. As the government spends more and more each year, the False Claims Act and the qui tam whistleblowers it incentivizes become more and more important. In fact, the Justice Department is recovering record amounts under the False Claims Act—$5 billion alone last year. But as the scale of these recoveries demonstrates, there is still a lot of fraud left every year for whistleblowers to uncover and report.
John Sinatra is a partner in the Business Litigation Practice at Hodgson Russ LLP. You can reach him at jsinatra@hodgsonruss.com.
Relators who have claims based on frauds that extend farther than the False Claims Act's statute of limitations are in for good news—a recent decision regarding the Wartime Suspension of Limitations Act may mean that claims that would have been time-barred under the False Claims Act may still be actionable.
According to the Justice Department, Par Pharmaceutical Companies Inc. recently pleaded guilty and agreed to pay $45 million to resolve its liability for the promotion of prescription drug Megace ES "for uses not approved as safe and effective by the Food and Drug Administration (FDA) and not covered by federal health care programs." The court fined Par $18 million and ordered $4.5 million in criminal forfeiture. Par also agreed to pay $22.5 million to resolve its civil liability.