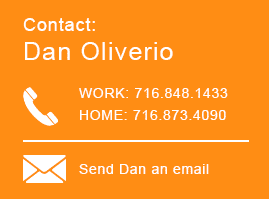 About This Blog
Presented by Hodgson Russ, the Whistleblower Blog is written by a team of lawyers experienced in successfully guiding both whistleblowers and companies accused by whistleblowers of wrongdoing through the False Claims Act process.
Stay Connected
Showing 2 posts from November 2013.
The U.S. Department of Justice recently announced a False Claims Act settlement with Houston-based food distribution company FreshPoint Inc. FreshPoint has agreed to pay $4.2 million "to resolve allegations that it overcharged the Department of Defense for fresh fruit and vegetables purchased under 15 separate contracts." The settlement resolves allegations that FreshPoint "overcharged the government on hundreds of sales of fresh fruit and vegetables by improperly inflating its prices to the government to reflect FreshPoint's view of the prevailing market price of the goods at the time of sale." The government alleged that, in this way, FreshPoint violated its contracts with the government that required it to provide produce at cost, plus a set mark-up, but did not allow it to make additional price adjustments "based upon perceived changes in market prices." The FCA case arose from a lawsuit filed by a whistleblower, a former FreshPoint employee, who will receive a $798,000 relator's share, according to the government's press release.
John Sinatra is a partner in the Business Litigation Practice at Hodgson Russ LLP. You can reach him at jsinatra@hodgsonruss.com.
The Justice Department announced last week that Johnson & Johnson will pay $1.273 billion to the federal government and most states to settle a civil False Claims Act investigation into its off-label marketing of its antipsychotic drug Risperdal. J&J will settle a criminal investigation into the matter for an additional $800 million.
Hodgson Russ is proud to represent two of the plaintiffs who blew the whistle on J&J. The team, led by Daniel C. Oliverio, included Joseph V. Sedita and Robert J. Fluskey, Jr.