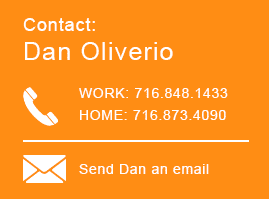 About This Blog
Presented by Hodgson Russ, the Whistleblower Blog is written by a team of lawyers experienced in successfully guiding both whistleblowers and companies accused by whistleblowers of wrongdoing through the False Claims Act process.
Stay Connected
Showing 2 posts from December 2013.
According to a press release from the Department of Justice, in fiscal year 2013, the government recovered $3.8 billion in settlements and judgments involving the False Claims Act. This is the second-largest annual recovery in history and brings total recoveries under the False Claims Act since January 2009 (when the act was significantly amended) to $17 billion. Additionally, the number of qui tam (or whistleblower) cases increased to 752 in 2013, which was 100 more than in fiscal year 2012. Recoveries in qui tam cases this year totaled $2.9 billion, with whistleblowers recovering $345 million.
In the article "How Risperdal Whistle-Blowers Made Millions From J&J," Bloomberg News profiles a few of the whistleblowers involved in the government's investigation of claims that pharmaceutical giant Johnson & Johnson illegally marketed the drug Risperdal for off-label uses. In November, the U.S. Department of Justice announced that Johnson & Johnson settled the investigation for $2 billion, a portion of which went to the whistleblowers profiled. Dan Oliverio, who contributes to this blog and is quoted in the Bloomberg article, leads a team of Hodgson Russ attorneys that represents two of those whistleblowers.
Reetupama (Reena) Dutta is a senior associate in the Business Litigation Practice at Hodgson Russ LLP. You can reach her at rdutta@hodgsonruss.com.