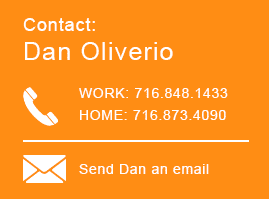 About This Blog
Presented by Hodgson Russ, the Whistleblower Blog is written by a team of lawyers experienced in successfully guiding both whistleblowers and companies accused by whistleblowers of wrongdoing through the False Claims Act process.
Stay Connected
Showing 2 posts from June 2014.
Relators alleging a retaliation claim under the False Claims Act scored a big win in the recent Sixth Circuit decision United States ex rel. Paige v. BAE Systems Technology Solutions & Services, Inc., 2014 U.S. App. LEXIS 9676 (6th Cir. May 22, 2014), which held that a False Claims Act retaliation claim was not subject to an employment agreement's arbitration clause.
Relators in that case alleged that the defendant employer retaliated against them for cooperating with the government and filing a whistleblower case. Relators alleged that throughout their employment they complained to management about fraud, but, despite their complaints, the perpetrators of the unlawful conduct were left in place and their attempts to correct the problems were rebuffed. Ultimately, one of the relators was forced to quit due to the retaliation and the other was laid off. The district court dismissed the retaliation claim in favor of arbitration due to a clause in relators' employment agreements.
Learn more about our Whistleblower Practice
False Claims Act practitioners at recent gatherings seem to agree that research grant fraud will be a growing area of whistleblower activity. As the government spends more on research grants related to health care, frauds are expected to increase as well. Qui tam relators will follow.
Research grant frauds can take many forms, ranging from failure to comply with regulations and grant conditions to false grant applications and fabricated results and data. The FCA bar expects increased whistleblower activity in this area in coming years.
Learn more about our Whistleblower Practice
John Sinatra is a partner in the Business Litigation
Practice at Hodgson Russ LLP. You can reach him at jsinatra@hodgsonruss.com.