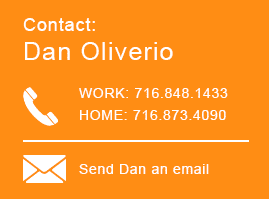 About This Blog
Presented by Hodgson Russ, the Whistleblower Blog is written by a team of lawyers experienced in successfully guiding both whistleblowers and companies accused by whistleblowers of wrongdoing through the False Claims Act process.
Stay Connected
Showing 4 posts from 2021.
The False Claims Act is aimed at fraudulent claims for payment from the government (or, in what are known as "reverse" false claims, underpayment to the government), and the typical case involves a whistleblower who helps the government uncover the fraud. In some of these cases, the whistleblower tells the government and the government initiates the lawsuit. But in others, the government does not get involved and the whistleblower becomes a relator - someone who litigates the action on behalf of the government. These are known as "qui tam" actions, a phrase that is short for "qui tam pro domino rege quam pro se ipso in hac parte sequitur." This translates, more or less, to "He who sues for the king as well as for himself in this issue." The "for himself" refers to the substantial financial incentives for whistleblowing. A whistleblower in a successful case may receive a substantial portion of the damages to the government, and - even if a case is not ultimately successful - is protected from being retaliated against for whistleblowing.
Several months ago, we posted a blog discussing how Circuit Courts are split on the question of whether the False Claims Act requires objective falsity, or whether a difference of opinion regarding medical necessity is sufficient to support an actionable claim. Despite this Circuit split, the Supreme Court recently denied certiorari in two cases—one from the Third Circuit and one from the Ninth Circuit—that would have allowed the Court to address the issue of "objective falsity."
Much has been written over the past several months about the application of the False Claims Act to PPP loan fraud. While, at first look, the cases seem appealing, it is important to consider the practical implications of bringing such a case and whether, in the general scheme of things, a PPP case is worthwhile.
Meet Peter Fabien. Until recently, Peter worked as an engineer at a company that makes tank parts for the United States military. Last June, he discovered that his employer was knowingly delivering substandard parts and hiding the defects using falsified test results. Peter alerted upper management, and was fired for his trouble. Incensed, he hired an employment lawyer to protest his termination. The employment lawyer negotiated a lump sum payment from the company, but in exchange the company insisted that Peter sign a release promising not to file any lawsuits alleging violations of the False Claims Act (FCA). Is the release enforceable? Federal courts increasingly hold that, in many cases, the answer is no.