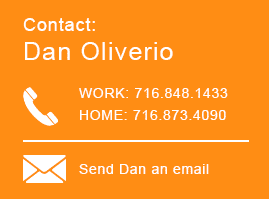 About This Blog
Presented by Hodgson Russ, the Whistleblower Blog is written by a team of lawyers experienced in successfully guiding both whistleblowers and companies accused by whistleblowers of wrongdoing through the False Claims Act process.
Stay Connected
Benjamin M. Zuffranieri, Jr.
Managing Partner, Business Litigation and Construction Practices Leader
bzuffranieri@hodgsonruss.com
716.848.1469
Benjamin M. Zuffranieri, Jr. was named Managing Partner on February 1, 2022, continuing the firm's focus on strengthening client relationships, growing the firm's client …
Showing 1 post by Benjamin M. Zuffranieri, Jr..
When the Coronavirus Aid, Relief, and Economic Security Act (CARES) was adopted on March 27, 2020, businesses welcomed the prospect of receiving COVID-19 financial relief through the Paycheck Protection Program (PPP). The PPP was layered atop the SBA's existing Section 7(a) loan program, through which the federal government guarantees loans issued by qualified lenders to eligible business borrowers. The PPP program temporarily relaxed several criteria for obtaining an SBA loan, greatly expanding the availability of the lending program to a wider range of businesses. While clearly broader, the criteria for eligibility and the implications of the "necessity" certification weren't quite so clearly defined, and left open many unanswered questions. But the prospect of "free money" by way of loan "forgiveness" induced countless businesses to submit loan applications at the earliest opportunity, beginning in early April 2020, despite the uncertainties.