About This Blog
Presented by Hodgson Russ, the Whistleblower Blog is written by a team of lawyers experienced in successfully guiding both whistleblowers and companies accused by whistleblowers of wrongdoing through the False Claims Act process.
Stay Connected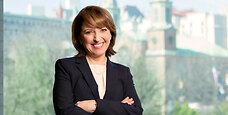 Jane Bello Burke
Administrative and Regulatory Practice Group Leader
jbburke@hodgsonruss.com
518.433.2404
Jane counsels hospitals, health systems, physician groups, skilled nursing facilities, assisted living facilities, home care agencies and other health care …
Showing 1 post by Jane Bello Burke.
On June 17, 2020, Governor Cuomo signed into law an amendment to the New York healthcare whistleblower law to create a new protected category, "improper quality of workplace safety," and to expand protected channels to include news and social media outlets for reporting violations of improper quality of patient care or workplace safety. Under the new amendment, healthcare employers cannot take retaliatory action because an employee complains to the press or on social media about workplace conditions that significantly threaten employee health.