About This Blog
Presented by Hodgson Russ, the Whistleblower Blog is written by a team of lawyers experienced in successfully guiding both whistleblowers and companies accused by whistleblowers of wrongdoing through the False Claims Act process.
Stay Connected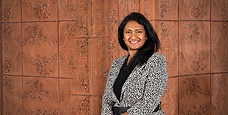 Roopa Chakkappan
Partner
RChakkap@hodgsonruss.com
716.848.1258
General Experience Roopa concentrates her practice on health law, administrative law, regulatory compliance, and administrative enforcement defense. She counsels …
Showing 1 post by Roopa Chakkappan.
Roopa Chakkappan authored an article titled, "DOJ's $678 Million Novartis Settlement for False Claims Act and Anti-Kickback Statute Violations—Changing Big Pharma's Expectations for Compliance Programs," which was posted on the American Health Law Association's (AHLA) website.