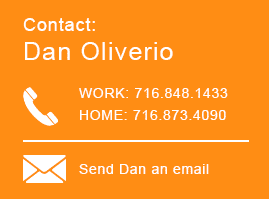 About This Blog
Presented by Hodgson Russ, the Whistleblower Blog is written by a team of lawyers experienced in successfully guiding both whistleblowers and companies accused by whistleblowers of wrongdoing through the False Claims Act process.
Stay Connected
SEC Rules Implement Dodd-Frank Whistleblower Program
After much deliberation, the Securities and Exchange Commission (SEC) issued final rules implementing the whistleblower program mandated by the Dodd-Frank Act. Under the new rules, individuals (referred to as whistleblowers) may claim rewards if they voluntarily provide to the SEC original information about a violation of the federal securities laws, including violations of the Foreign Corrupt Practices Act (see our January 24 blog post on this topic) that leads to a successful enforcement action resulting in monetary sanctions that total more than $1 million.
If an individual meets each of these requirements, the SEC will be required to award the whistleblower between 10 and 30 percent of the monetary penalties recovered, including penalties recovered in related actions by other regulatory agencies.
The final rules contain a controversial provision that was opposed by many large companies. That provision expressly states that a whistleblower may initially report the information to the company's internal compliance officer or to other regulatory authorities—however, he or she is not required to do so. The business community argued strenuously that this encourages employees to obscure fraud from company officials and to report it to the SEC directly for personal financial gain. But reporting the fraud internally is not a bar to recovery if the whistleblower (or the company after receiving information from the whistleblower) reports the conduct to the SEC within 120 days of notifying the company. Therefore, under the new rules, failure to act quickly may bar recovery. Despite clear incentive to report directly to the government, the SEC is attempting to incentivize internal reporting by suggesting that whistleblowers who utilize internal reporting processes will receive credit in the calculation of award amounts within the 10 percent to 30 percent range. Whether that promise will bear fruit remains to be seen.
Another important—and controversial—provision clarifies that a whistleblower who is complicit in the fraud may receive an award. However, the award will likely be at the low end of the mandatory range. Under the new rules, the bottom line is that any individual who has knowledge about a violation of the federal securities law must act quickly.
Michelle Merola is a partner in the Business Litigation Practice at Hodgson Russ LLP. You can reach her at mmerola@hodgsonruss.com.
Post a comment: