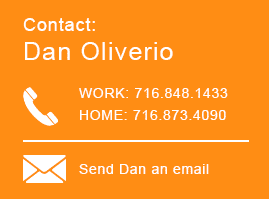 About This Blog
Presented by Hodgson Russ, the Whistleblower Blog is written by a team of lawyers experienced in successfully guiding both whistleblowers and companies accused by whistleblowers of wrongdoing through the False Claims Act process.
Stay Connected
DOJ Now Requires Certain Factors Be Met Before Pursuing Off-Label Cases
Over the years, the Department of Justice has vigorously pursued off-label sales of pharmaceuticals by some of the largest pharma companies in the world. By statute, pharma companies cannot market a product "off-label," while a physician may prescribe off-label, if he or she believes a particular medicine is effective. This rule created a tension between pharma and physicians.
A number of large off-label cases were settled by the Department of Justice over the years. Hodgson Russ represented two of five relators in the Risperdal off-label case against Janssen, a wholly-owned subsidiary of Johnson & Johnson. Janssen was selling Risperdal off-label for the treatment of dementia in the elderly and for disruptive children. Both of these off-label applications were proven to be unsafe and had side effects associated with them. The case settled for $2.3 billion in FCA damages and another $1 billion in fines and restitution.
Post-Risperdal, the law changed with the Supreme Court's decision in Escobar. Escobar imposes a "materiality" requirement in FCA cases. In simple terms, that means a relator must show that, had the government known about the falsity of the claim, it would not have paid it. Translated to off-label cases, the Department of Justice now requires some "plus" factors before it will pursue an off-label case. Generally, this means that relators must show patient harm as a result of the off-label sales. This can include actual side effects, undisclosed studies, patient jeopardy, etc.
As a result, off-label cases have become more difficult to bring. Nonetheless, the Department of Justice eagerly embraces cases involving off-label offenses when, as a result, there is the potential or actual harm to patients.
Post a comment: