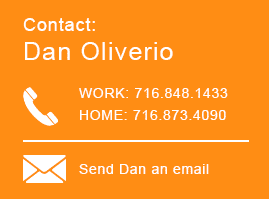 About This Blog
Presented by Hodgson Russ, the Whistleblower Blog is written by a team of lawyers experienced in successfully guiding both whistleblowers and companies accused by whistleblowers of wrongdoing through the False Claims Act process.
Stay Connected
$17 Million False Claim Judgment Entered Against D.C. Doctor
According to a recent Justice Department press release, a D.C. federal court entered a $17 million False Claims Act judgment against Dr. Ishtiaq Malik and his two companies, Ishtiaq Malik M.D., P.C. and Advanced Nuclear Diagnostics, for submitting "false nuclear cardiology claims to federal and state health care programs."
According to the Justice Department, the FCA case was based on allegations that Dr. Malik submitted "inappropriate claims for myocardial perfusion studies," which are commonly called nuclear stress tests. These tests are usually performed in two separate phases – stress and rest – and they must be coded and submitted as one test. The government alleged that Dr. Malik and his companies violated these requirements and "double-billed for multiday nuclear stress test studies." In addition, the government alleged that Dr. Malik and his companies "billed under codes that did not apply to the nuclear stress test studies he administered and billed for services already included in the payment for nuclear stress test codes, such as intravenous injections, drug infusions, 3D rendering, and drug administration."
According to the release, the case covers Medicare, District of Columbia Medicaid, Maryland Medicaid, TRICARE, and the Federal Employees Health Benefits Plan. The State of Maryland and the District of Columbia had joined the lawsuit under their respective state False Claims Acts.
John Sinatra is a partner in the Business Litigation Practice at Hodgson Russ LLP. You can reach him at jsinatra@hodgsonruss.com.
Post a comment: