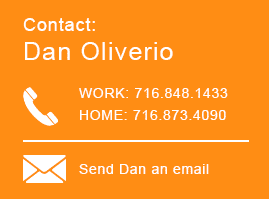 About This Blog
Presented by Hodgson Russ, the Whistleblower Blog is written by a team of lawyers experienced in successfully guiding both whistleblowers and companies accused by whistleblowers of wrongdoing through the False Claims Act process.
Stay Connected
Health Care False Claims Act Settlements Increasing
March 1, 2012, was a big day for New York State taxpayers, as both the state and federal governments announced significant settlements impacting the state. First, New York Attorney General Schneiderman announced two large settlements under the New York False Claims Act. Both settlements involve pharmaceutical companies, Dava Pharmaceuticals, Inc. and KV Pharmaceutical Company, with Dava misclassifying drugs to evade payments to Medicaid, and KV failing to advise the Centers for Medicare & Medicaid Services (CMS) that two unapproved drugs were not covered by federal and state health care programs, thereby improperly receiving reimbursement for those drugs. You can read the details of the Dava and KV pharmaceutical settlements here.
Not to be outdone by their state counterparts, the U.S. attorney for the Southern District of New York, Preet Bharara, announced a settlement with Beth Israel Medical Center, where Beth Israel admitted to fraudulently inflating its fees for services provided to Medicare patients, leading to the government to pay more than the services actually cost. Read about the Beth Israel settlement here.
These recent settlements are in line with what's happening at the national level. A recent USA Today article, notes that about 36 percent of the approximately $16 billion recovered by the government in health care whistleblower fraud cases has come in since 2009. And this trend can be expected to continue—according to the article, HHS Secretary Kathleen Sebelius recently announced that her budget includes an additional $300 million to investigate health care fraud.
Post a comment: