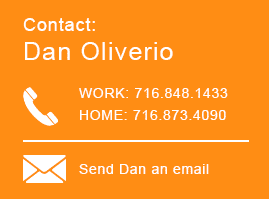 About This Blog
Presented by Hodgson Russ, the Whistleblower Blog is written by a team of lawyers experienced in successfully guiding both whistleblowers and companies accused by whistleblowers of wrongdoing through the False Claims Act process.
Stay Connected
LifeWatch Services to Resolve False Claims Act Allegations
The U.S. Department of Justice recently announced an $18.5 million False Claims Act settlement in a case brought by two whistleblowers against LifeWatch Services Inc., an Illinois-based company. The firm allegedly improperly billed Medicare for ambulatory cardiac telemetry (ACT) services, which, according to the Justice Department's press release, are "a form of cardiac event monitoring that use cell phone technology to record cardiac events in real time without patient intervention."
As stated in the press release, Medicare reimbursed these services at a rate of between $750 and $1200 and traditional event monitoring services at a rate of roughly $250. According to the qui tam complaints, LifeWatch was aware that Medicare reimbursement was unavailable for patients who had experienced only mild or moderate palpitations. The complaints further alleged that LifeWatch "nonetheless submitted claims to Medicare for ACT services for such patients using a false diagnostic code in order to have the claims paid. In addition, according to the complaints, LifeWatch improperly induced Medicare claims for monitoring services by providing valuable services in the form of full-time employees to several hospitals and medical practices without charge." The relators alleged that these services amounted to kickbacks.
As part of the settlement, the relators will receive approximately $3.4 million plus interest as their share of the settlement proceeds.
Post a comment: