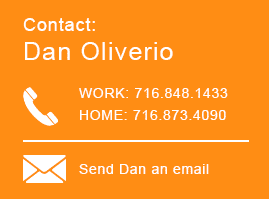 About This Blog
Presented by Hodgson Russ, the Whistleblower Blog is written by a team of lawyers experienced in successfully guiding both whistleblowers and companies accused by whistleblowers of wrongdoing through the False Claims Act process.
Stay Connected
Florida Nursing Facility Pays $17 Million False Claims
The U.S. Department of Justice announced last week that it had settled allegations involving violations of the Anti-Kickback Statute by skilled nursing facilities in the United States. Specifically, Hebrew Homes Health Network Inc., its operating subsidiaries and affiliates, and William Zubkoff, the former president and executive director of the network, agreed to pay $17 million to resolve allegations that it violated the False Claims Act by improperly paying doctors for referrals of Medicare patients requiring skilled nursing care. This is the largest FCA settlement to date involving a skilled nursing facility.
Learn more about our Whistleblower Practice
Hebrew Homes Health Network provided skilled nursing services at seven rehabilitation and skilled nursing facilities in Miami-Dade County, Florida. According to the Department of Justice, from 2006 through 2013, the company allegedly operated a sophisticated kickback scheme in which they hired numerous physicians ostensibly as medical directors pursuant to contracts that specified numerous job duties and hourly requirements. The various facilities had several such medical directors under contract at any given time, paying each several thousand dollars monthly. DOJ alleged that in reality these were ghost positions, and that most of the medical directors were required to perform few, if any, of their contracted job duties. Instead, they were allegedly paid for their patient referrals to the Hebrew Homes Health Network facilities, which increased exponentially once the medical directors were put on the payroll.
FBI officials involved in the investigation stated that "illegal kickbacks undermine the integrity of the Medicare system by putting profits in front of patient welfare." As part of the settlement, Mr. Zubkoff has agreed to resign as Hebrew Homes Health Network executive director and to no longer be an employee of the company. In addition, the company has entered into a five-year corporate integrity agreement with HHS-OIG, and has agreed to change its policies on hiring and maintaining medical directors.
Post a comment: