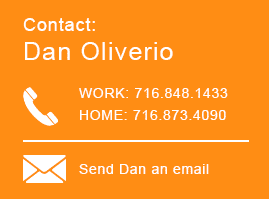 About This Blog
Presented by Hodgson Russ, the Whistleblower Blog is written by a team of lawyers experienced in successfully guiding both whistleblowers and companies accused by whistleblowers of wrongdoing through the False Claims Act process.
Stay Connected
Pharma Company Settles Whistleblower Drug Treatment Suit
A qui tam case filed in federal court in Maryland has yielded an $11 million False Claims Act settlement. According to the Department of Justice, Dava Pharmaceuticals, Inc. has agreed to settle allegations that it violated the False Claims Act "by misreporting drug prices in order to reduce its Medicaid Drug Rebate obligations." The settlement resolves allegations that "Dava and its corporate predecessors knowingly underpaid their rebate obligations under the Medicaid Prescription Drug Rebate Program," which requires drug companies to pay quarterly rebates to state Medicaid programs "based, in part, on whether a drug is a 'generic' or 'branded' product and the difference between what the health care program paid for the drug and prices paid by other purchasers."
According to the government, Dava violated the False Claims Act by incorrectly treating its version of the drugs cefdinir, clarithromycin, and methotrexate as generic drugs, which lowered the overall percentage rebate payable to Medicaid. In addition, Dava "incorrectly calculate[ed] average manufacturer prices for its versions of the drugs cefdinir, clarithromycin, methotrexate, and rheumatrex." As a result, the government alleged that Dava underpaid drug rebates to Medicaid.
Of this $11 million, $5.7 represents the federal government's portion, and over $5 million will be paid to participating states. Additional amounts will be paid to public health services entities. As part of the settlement, the qui tam whistleblower who brought the case will receive 15 percent of the $11 million, according to the government's press release.
Post a comment: