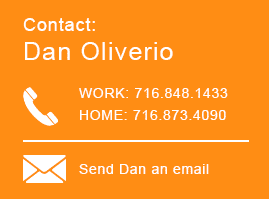 About This Blog
Presented by Hodgson Russ, the Whistleblower Blog is written by a team of lawyers experienced in successfully guiding both whistleblowers and companies accused by whistleblowers of wrongdoing through the False Claims Act process.
Stay Connected
Hodgson Russ Client Receives $15 Million FCA Settlement
Keith Schenker, MD, a client of Hodgson Russ, will receive a substantial portion of the $15 million settlement ISTA Pharmaceuticals will pay to resolve allegations that the company aggressively and systematically promoted the off-label use of the prescription drug Xibrom, resulting in the submission of fraudulent claims to the United States for Medicare and Medicaid reimbursement.
Xibrom has only been approved by the Food and Drug Administration (FDA) for the treatment of postoperative inflammation and reduction of ocular pain in patients who have undergone cataract extraction. Law prohibits prescription drug retailers for marketing prescription drugs for any use not approved by the FDA.
The allegations against ISTA arose when Dr. Schenker, a former ISTA sales representative with first-hand knowledge of the fraudulent practices, who returned to medical school during the pendency of the case, filed a lawsuit against the company under the qui tam provisions of the False Claims Act. Hodgson Russ attorneys Daniel C. Oliverio, Joseph V. Sedita, and Kyle C. Reeb, who represented Dr. Schenker, helped show that ISTA knowingly and unlawfully marketed Xibrom for the prevention and treatment of cystoid macular edema (CME), for use for pre-cataract surgery, as an aid to securing better surgical results, and for use with high-risk patients. They further showed that the company's off-label marketing scheme, which included elaborate training programs and financial incentives for its sales representatives, caused medical professionals to submit claims to the United States for payment and/or reimbursement to cover the use of Xibrom to treat the unapproved conditions. Unaware of the fraud, the United States paid the claims, thus sustaining substantial financial damages.
ISTA also pleaded guilty to a crime in the U.S. District Court of the Western District of New York. The company will pay the government $15 million to settle the civil claims, a portion of which will be awarded to Dr. Schenker for his contribution to the investigation and recovery.
John Sinatra is a partner in the Business Litigation Practice at Hodgson Russ LLP. You can reach him at jsinatra@hodgsonruss.com.
Post a comment: