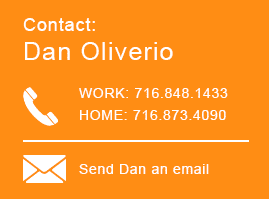 About This Blog
Presented by Hodgson Russ, the Whistleblower Blog is written by a team of lawyers experienced in successfully guiding both whistleblowers and companies accused by whistleblowers of wrongdoing through the False Claims Act process.
Stay Connected
Showing 23 posts in Medicare & Medicaid Fraud.
On February 7, 2020, the Tenth Circuit affirmed a district court's decision to grant summary judgment in favor of the defendant hospital. See United States ex rel Janssen v. Lawrence Memorial Hospital, __ F.3d __ (10th Cir. 2020). In doing so, the Tenth Circuit reinforced the rigorous materiality standard set forth in the Supreme Court's 2016 Escobar decision.
Large frauds can generate hundreds of thousands of false claims for payment. The whistleblowers who uncover such frauds rarely have proof of every single false claim. Instead, they will usually have evidence of the overarching scheme—from emails, company memos, or conversations with insiders—along with some examples of the false claims that the scheme has generated. Now more than ever, that could be enough to win, as long as the whistleblower and their lawyers know how to use inferential statistics to their advantage.
The U.S. Department of Justice announced last week that it had settled allegations involving violations of the Anti-Kickback Statute by skilled nursing facilities in the United States. Specifically, Hebrew Homes Health Network Inc., its operating subsidiaries and affiliates, and William Zubkoff, the former president and executive director of the network, agreed to pay $17 million to resolve allegations that it violated the False Claims Act by improperly paying doctors for referrals of Medicare patients requiring skilled nursing care. This is the largest FCA settlement to date involving a skilled nursing facility.
Learn more about our Whistleblower Practice
Topics: Medicare & Medicaid Fraud
Radiation oncology provider Adventist Health System Sunbelt Healthcare Corporation has agreed to pay more than $5 million to resolve False Claims Act allegations that it provided "radiation oncology services to Medicare and TRICARE beneficiaries that were not directly supervised by radiation oncologists or similarly qualified persons," according to a recent Department of Justice press release.
Adventist operates a large network of hospitals in the South and the Midwest. According to the release, "[r]adiation oncology services provided to patients served by Medicare and TRICARE, the Department of Defense's health care program, must be directly supervised by a radiation oncologist or similarly qualified personnel." The qui tam FCA case alleged that Adventist "violated this supervision requirement for radiation oncology services provided to federal health care program beneficiaries at several Florida locations, including in Altamonte Springs, Daytona Beach, Deland, Kissimmee, Orange City, Orlando, Palm Coast and Winter Park. These services included radiation simulation, dosimetry, radiation treatment delivery and devices, and intensity-modulated radiation therapy."
The case had been initiated by a physician who had been employed as a radiation oncologist. The whistleblower will receive $1,082,500 as his relator's share.
Learn more about our Whistleblower Practice
On October 10, 2014, the Justice Department and the U.S. Department of Health and Human Services Office of Inspector General (HHS-OIG) jointly announced that Extendicare Health Services Inc. (Extendicare) and its subsidiary Progressive Step Corporation (ProStep) agreed to pay $38 million to the United States and eight states for False Claims Act liability. Approximately $2 million of the total settlement amount will be awarded to the whistleblowers who revealed the fraudulent conduct at issue by bringing suit under the False Claims Act.
Learn more about our Whistleblower Practice
Recent gatherings of False Claims Act attorneys —who represent whistleblowers, the government, and the defense — revealed a consensus that medical devices offer fertile ground for future whistleblower activity. Medical device fraud can take at least three forms and may arise for durable medical equipment as well.
First, defective medical devices, sold in connection with Medicare or Medicaid reimbursement, may lead to FCA liability. On this point, manufacturer quality management systems, supplier controls and monitoring, attention to customer complaints, and corrective measures are all key issues that may impact FCA liability. Medical devices that are not safe, effective, and reliable create FCA risk for their manufacturers.
Second, off-label promotion of medical devices brings up issues similar to off-label pharmaceutical promotions. FCA approval of devices should guide marketing. If marketing goes off-label, there may be FCA liability.
Third, kickbacks paid to medical professionals in connection with medical device sales would trigger FCA liability.
Federal government spending on health care is ever-growing. The government frauds in this area, along with qui tam activity, are expected to increase as well.
John Sinatra is a partner in the Business Litigation Practice at Hodgson Russ LLP. You can reach him at jsinatra@hodgsonruss.com.
According to a recent Justice Department press release, a D.C. federal court entered a $17 million False Claims Act judgment against Dr. Ishtiaq Malik and his two companies, Ishtiaq Malik M.D., P.C. and Advanced Nuclear Diagnostics, for submitting "false nuclear cardiology claims to federal and state health care programs."
Topics: Medicare & Medicaid Fraud
Keith Schenker, MD, a client of Hodgson Russ, will receive a substantial portion of the $15 million settlement ISTA Pharmaceuticals will pay to resolve allegations that the company aggressively and systematically promoted the off-label use of the prescription drug Xibrom, resulting in the submission of fraudulent claims to the United States for Medicare and Medicaid reimbursement.
The federal government recently settled a $15 million False Claims Act (FCA) case against American Sleep Medicine LLC, according to a recent Justice Department press release. In particular, American Sleep Medicine will pay $15,301,341 to resolve Medicare fraud and TRICARE fraud allegations that it charged for ineligible sleep diagnostic services.
Topics: Medicare & Medicaid Fraud
The Justice Department yesterday reported $4.9 billion in False Claims Act recoveries for fiscal year 2012, which is the largest single-year recovery in history.
The recoveries spanned several sectors of the economy. In the health care arena, the Justice Department reports that, "[e]nforcement actions involving the pharmaceutical and medical device industry were the source of some of the largest recoveries this year." The department recovered nearly $2 billion in cases alleging false claims for drugs and medical devices under federally insured health programs and, in addition, returned $745 million to state Medicaid programs." The recoveries from major pharmaceutical companies addressed several drugs allegedly marketed for off-label use. They also addressed cases involving the alleged payment of kickbacks to physicians to prescribe certain drugs. Some of the cases addressed alleged false and misleading statements concerning drug safety and the alleged underpayment of rebates owed under the Medicaid Drug Rebate Program, and they include cases alleging inaccurate, unsupported, or misleading statements about drug safety to increase sales.