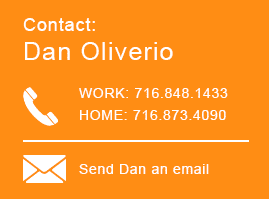 About This Blog
Presented by Hodgson Russ, the Whistleblower Blog is written by a team of lawyers experienced in successfully guiding both whistleblowers and companies accused by whistleblowers of wrongdoing through the False Claims Act process.
Stay Connected
Showing 25 posts in Medicare & Medicaid Fraud.
The federal government recently settled a $15 million False Claims Act (FCA) case against American Sleep Medicine LLC, according to a recent Justice Department press release. In particular, American Sleep Medicine will pay $15,301,341 to resolve Medicare fraud and TRICARE fraud allegations that it charged for ineligible sleep diagnostic services.
Topics: Medicare & Medicaid Fraud
The Justice Department yesterday reported $4.9 billion in False Claims Act recoveries for fiscal year 2012, which is the largest single-year recovery in history.
The recoveries spanned several sectors of the economy. In the health care arena, the Justice Department reports that, "[e]nforcement actions involving the pharmaceutical and medical device industry were the source of some of the largest recoveries this year." The department recovered nearly $2 billion in cases alleging false claims for drugs and medical devices under federally insured health programs and, in addition, returned $745 million to state Medicaid programs." The recoveries from major pharmaceutical companies addressed several drugs allegedly marketed for off-label use. They also addressed cases involving the alleged payment of kickbacks to physicians to prescribe certain drugs. Some of the cases addressed alleged false and misleading statements concerning drug safety and the alleged underpayment of rebates owed under the Medicaid Drug Rebate Program, and they include cases alleging inaccurate, unsupported, or misleading statements about drug safety to increase sales.
The U.S. attorney for the Eastern District of New York yesterday announced that the United States will intervene in a False Claims Act case that began in April 2007, when a qui tam relator first filed the whistleblower lawsuit under seal. In this case, the federal government is joining in the whistleblower's lawsuit against the City of New York, seeking $2 million in damages, penalties, and costs for overcharging Medicaid.
Topics: Medicare & Medicaid Fraud
The U.S. Department of Justice recently announced an $18.5 million False Claims Act settlement in a case brought by two whistleblowers against LifeWatch Services Inc., an Illinois-based company. The firm allegedly improperly billed Medicare for ambulatory cardiac telemetry (ACT) services, which, according to the Justice Department's press release, are "a form of cardiac event monitoring that use cell phone technology to record cardiac events in real time without patient intervention."
Topics: Medicare & Medicaid Fraud
March 1, 2012, was a big day for New York State taxpayers, as both the state and federal governments announced significant settlements impacting the state. First, New York Attorney General Schneiderman announced two large settlements under the New York False Claims Act. Both settlements involve pharmaceutical companies, Dava Pharmaceuticals, Inc. and KV Pharmaceutical Company, with Dava misclassifying drugs to evade payments to Medicaid, and KV failing to advise the Centers for Medicare & Medicaid Services (CMS) that two unapproved drugs were not covered by federal and state health care programs, thereby improperly receiving reimbursement for those drugs. You can read details of the Dava and KV pharmaceutical settlements here.
A qui tam case filed in federal court in Maryland has yielded an $11 million False Claims Act settlement. According to the Department of Justice, Dava Pharmaceuticals, Inc. has agreed to settle allegations that it violated the False Claims Act "by misreporting drug prices in order to reduce its Medicaid Drug Rebate obligations." The settlement resolves allegations that "Dava and its corporate predecessors knowingly underpaid their rebate obligations under the Medicaid Prescription Drug Rebate Program," which requires drug companies to pay quarterly rebates to state Medicaid programs "based, in part, on whether a drug is a 'generic' or 'branded' product and the difference between what the health care program paid for the drug and prices paid by other purchasers."
Topics: Medicare & Medicaid Fraud
Data released by the U.S. Department of Justice reveal a substantial increase in False Claims Act recoveries over the past two years. These statistics, along with comments from Department of Justice officials, indicate that the False Claims Act whistleblower provisions have become the government's tool of choice in attacking fraud, particularly in the health care and pharmaceutical industries.
During fiscal year ending September 30, 2011, the Department of Justice secured more than $3 billion through settlements and judgments in civil cases involving fraud against the government. This marked the second year in a row where the Department of Justice reached or exceeded $3 billion. Since January 2009, the Department of Justice has recovered approximately $8.7 billion. This is the largest three-year total in the Justice Department's history.
Late last week, the Justice Department announced that a large for-profit health care concern has joined the growing list of health care companies settling False Claims Act cases. In this case, the business will pay the government $30 million plus interest to settle allegations that one of its recently acquired (2004) affiliates violated the FCA by causing Medicare to overpay for a radiopharmaceutical used in certain cardiac diagnostic imaging procedures. According to the Justice Department press release, the pharmaceutical is "distributed in multi-dose vials of powder. In a process known as reconstitution, nuclear pharmacies mix the powder with a radioactive agent to prepare individual doses that are injected into patients as part of the cardiac imaging procedures." Medicare payment was based, in part, on the number of doses available from vials of the drug. The government alleged that the affiliate provided false or misleading information regarding the number of doses available from vials, causing Medicare to pay artificially inflated rates.
Parties frequently battle over whether the conduct at issue was "false" such that False Claims Act liability is appropriate. Courts have recognized two types of false claims: factually false claims and legally false claims. A factually false claim is false as to a matter of fact (for example, a claim to have provided goods that were never provided). A legally false claim involves false certifications of compliance with laws or regulations that are prerequisites to payment. Courts have further divided legally false claims into express certification and implied certification claims.
Topics: Medicare & Medicaid Fraud
On November 22, 2011, the Department of Justice announced that it filed a complaint in a False Claims Act case against BestCare Laboratories, Inc. and its founder. The whistleblower case was originally commenced by a qui tam relator. The case is pending in the U.S. District Court for the Southern District of Texas.
According to the DOJ press release, the FCA suit alleges the defendants "knowingly misrepresented the distances traveled by its lab technicians to artificially increase reimbursement from Medicare for mileage-based technician travel allowance fees." The lawsuit alleges that BestCare "transported laboratory test specimens as air cargo from nursing home customers located in the Austin, Dallas/Ft. Worth, El Paso, San Antonio, and Waco areas to BestCare's laboratory close to Houston, but claimed mileage for ground travel as though its technicians personally drove the specimens one way or round trip between those cities and its lab in Houston."
Topics: Medicare & Medicaid Fraud