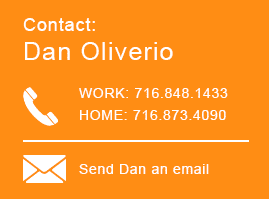 About This Blog
Presented by Hodgson Russ, the Whistleblower Blog is written by a team of lawyers experienced in successfully guiding both whistleblowers and companies accused by whistleblowers of wrongdoing through the False Claims Act process.
Stay Connected
Showing 2 posts in Whistleblower Retaliation.
Relators alleging a retaliation claim under the False Claims Act scored a big win in the recent Sixth Circuit decision United States ex rel. Paige v. BAE Systems Technology Solutions & Services, Inc., 2014 U.S. App. LEXIS 9676 (6th Cir. May 22, 2014), which held that a False Claims Act retaliation claim was not subject to an employment agreement's arbitration clause.
Relators in that case alleged that the defendant employer retaliated against them for cooperating with the government and filing a whistleblower case. Relators alleged that throughout their employment they complained to management about fraud, but, despite their complaints, the perpetrators of the unlawful conduct were left in place and their attempts to correct the problems were rebuffed. Ultimately, one of the relators was forced to quit due to the retaliation and the other was laid off. The district court dismissed the retaliation claim in favor of arbitration due to a clause in relators' employment agreements.
Learn more about our Whistleblower Practice
Topics: Whistleblower Retaliation
Federal employees may find themselves with greater whistleblower protection, if a new bill passes through Congress. The Whistleblower Protection Enhancement Act of 2011, introduced by a bipartisan group of senators, is aimed at strengthening protection for federal employees who disclose fraud and misconduct. The legislation would protect employees who blow the whistle on "gross waste or mismanagement, fraud, abuse, or illegal activity," as well as those who disclose censorship of scientific or technical information. It will not protect disclosures of disagreements over policy.
Topics: Whistleblower Retaliation