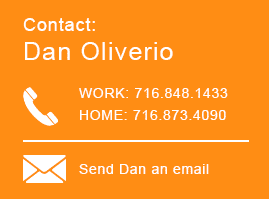 About This Blog
Presented by Hodgson Russ, the Whistleblower Blog is written by a team of lawyers experienced in successfully guiding both whistleblowers and companies accused by whistleblowers of wrongdoing through the False Claims Act process.
Stay Connected
Whistleblowers Recover $2 Million in Worthless Services Case
On October 10, 2014, the Justice Department and the U.S. Department of Health and Human Services Office of Inspector General (HHS-OIG) jointly announced that Extendicare Health Services Inc. (Extendicare) and its subsidiary Progressive Step Corporation (ProStep) agreed to pay $38 million to the United States and eight states for False Claims Act liability. Approximately $2 million of the total settlement amount will be awarded to the whistleblowers who revealed the fraudulent conduct at issue by bringing suit under the False Claims Act.
Learn more about our Whistleblower Practice
Specifically, the settlement resolves allegations that between 2007 and 2013, in 33 of its skilled nursing homes in eight states, Extendicare billed Medicare and Medicaid for materially substandard skilled nursing services and failed to provide care to its residents that met federal and state standards of care and regulatory requirements. The whistleblowers alleged, for example, that Extendicare failed to have a sufficient number of skilled nurses to adequately care for its skilled nursing residents; failed to provide adequate catheter care to some of the residents, and failed to follow the appropriate protocols to prevent pressure ulcers or falls. The legal theory advanced by the whistleblowers and endorsed by the government is that the companies billed Medicare and Medicaid for materially substandard nursing services that were so deficient that they were effectively "worthless."
The settlement is of particular interest to the whistleblower community because the so-called "worthless services" theory of False Claims Act liability has been rejected by many courts. In fact, the Seventh Circuit recently issued an opinion stating that to prevail on this theory, "the performance of the service [must be] so deficient that for all practical purposes it is the equivalent of no performance at all." U.S. v. Momence Meadows Nursing Center, Inc., 764 F.3d 699 (7th Cir. 2014) (citing Mikes v. Straus, 274 F.3d 687, 703 (2d Cir. 2001)). Legal commentators speculated that the decision signaled the end of the "worthless services" theory of liability. However, the Extendicare settlement – which came a few months after the decision in Momence − is a clear indication that the United States government continues to endorse the theory of liability despite increasing criticism from the courts. In fact, the settlement is the largest "worthless services" settlement in the DOJ's history, and it is, therefore, not likely to be the last.
Michelle Merola is a partner in the Business Litigation Practice at Hodgson Russ LLP. You can reach her at mmerola@hodgsonruss.com.
Post a comment: