Twenty-Five Years in Canada and Counting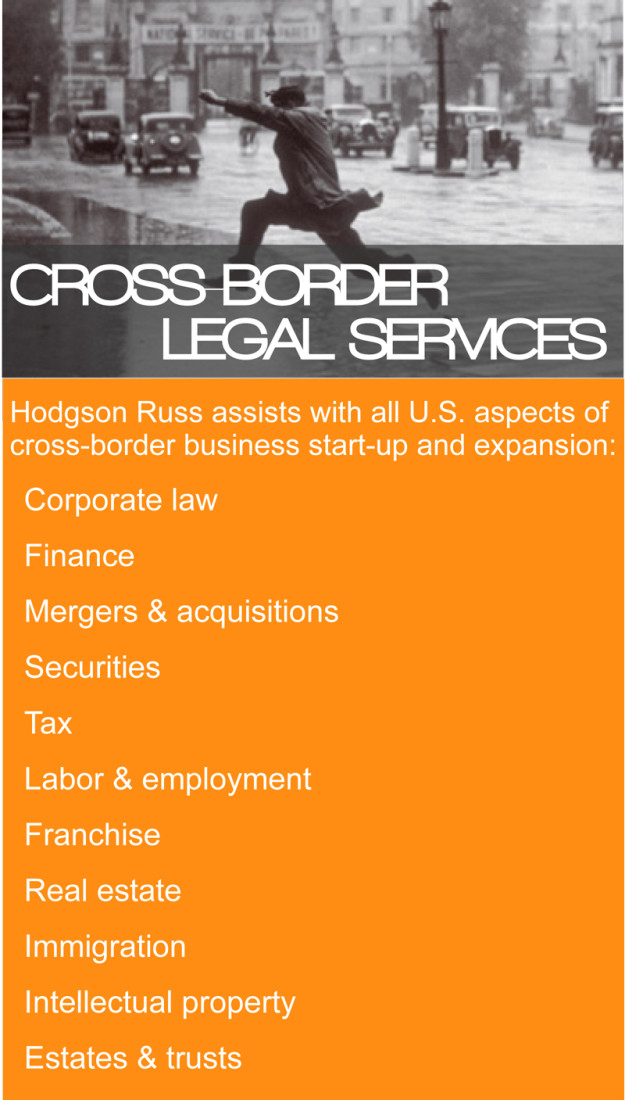 After many decades of serving Canadian clients from the firm's U.S. office locations, in 1989, Hodgson Russ signaled its dedication to the Canadian market by opening a full-time office in Ontario. The timing was appropriate for this move due to the new Canada-United States Free Trade Agreement and the significant impact it would have on cross-border business.
Ten years later, the firm moved to its current location in the Sun Life Financial Tower, 150 King Street West, Toronto. Today, Hodgson Russ is still one of only a few U.S. law firms with a full-time office in Toronto devoted exclusively to practicing U.S. law. With approximately 40 lawyers, the firm has one of the largest Canada practices among U.S. law firms.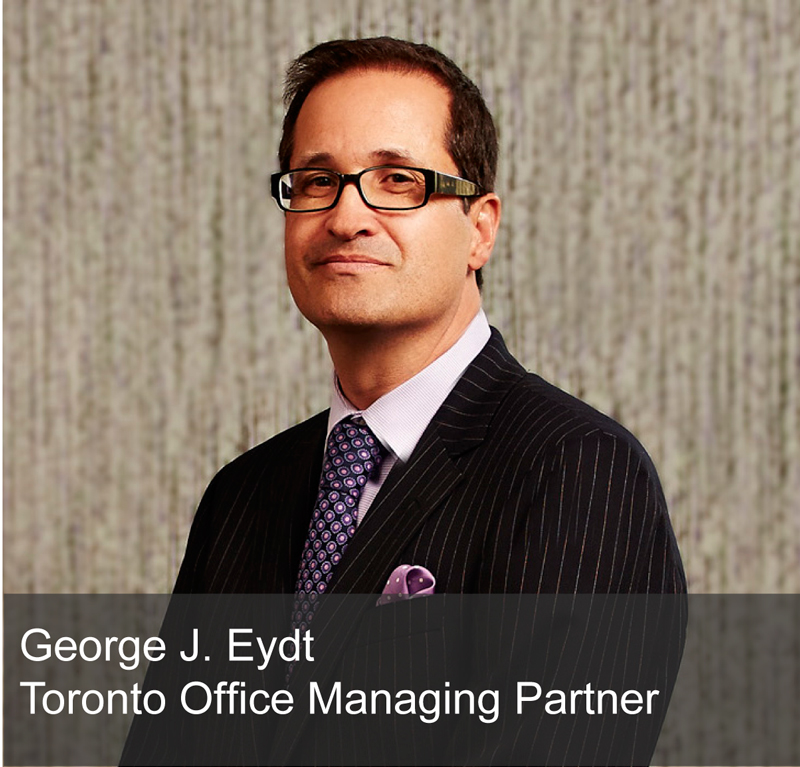 George Eydt, managing partner of the Toronto office, said, "We are grateful for the many fruitful relationships we have with our cross-border clients and their Canadian advisors and look forward to many more years serving their U.S. legal needs as they expand throughout the United States. In addition to our business clients, we are proud to serve many private individuals with, for example, immigration and personal tax issues. This stands in contrast to many large U.S. firms that focus only on corporate clients."
George continued, "The clients served by our Canada-U.S. Cross-Border Practice have long cited our breadth of cross-border services and our experience in these areas as the qualities that differentiate Hodgson Russ from the competition. Looking forward, we plan to continue providing excellent U.S. legal services to Canadian clients doing business in the United States at reasonable costs."
Hodgson Russ's cross-border team advises clients on a wide range of topics, including corporate law, finance, mergers and acquisitions, securities, tax, labor and employment, franchise, real estate, immigration, intellectual property, estates and trusts, and most other aspects of business start-up and expansion.
For more information, contact George Eydt.