The best part of the job. . . I was always learning something new.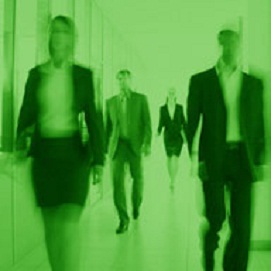 Kate Sellers
Alumna
When Kathleen Sellers was serving a two-year clerkship for U.S. District Judge Richard J. Arcara, she was in an excellent position to observe attorneys from a range of law firms. One firm stood out for its consistently interesting and high quality work. When it came time to enter private practice, it was an easy decision for Kate to join Hodgson Russ.
Kate served as a litigator at the firm between 1999 and 2009.
What was your job like at Hodgson Russ?
My work was interesting and varied. I worked on all stages of litigating cases, including trial work and appeals. I felt a real responsibility to meet the high expectations of our clients and the other lawyers in the firm. The best part of the job was that I was always learning something new, whether because of a change in the law or because of the need to fully understand a client's business.
What was your most memorable experience in your career at Hodgson Russ?
One case in particular stands out to me. It was a battle between two regional health care providers, replete with TROs, injunctions, hours of emergency discovery, and intense settlement conferences. We faced many challenges, but we had terrific in-house people to work with. We were all aware of the ripple effects the decision would have, and in fact, the case has affected the delivery of health care in Western New York to this day. In the end, we worked with a good judge and obtained a resolution that served our client and the community well. It was both exciting and stressful, but such a terrific experience. I'm happy to know I was even a tiny part of that.
How did your time at Hodgson Russ help prepare you for the next phases of your life?
My years at Hodgson Russ really equipped me for the work I do now. I function primarily as a business person who helps to handle the legal issues as they arise. My time at the firm taught me to work hard, for one, which is critical to the success of a small business. Because our business is selling, I benefit from my training as a litigator, to persuade people. And from working so closely with the firm's clients, I had a good understanding of the challenges of the business world before I started working in my current position.
What is next on the horizon for you?
In 2009, I assumed the position of assistant vice president and counsel for Charles J. Sellers & Co., Inc., an insurance agency founded by my great grandparents nearly 100 years ago. I'm looking forward to the fourth generation taking the reins of the family business over the next several years and carrying on my family's business legacy.