Emerging Companies
If You Build It, They Will Come: Steps to Success for Emerging Companies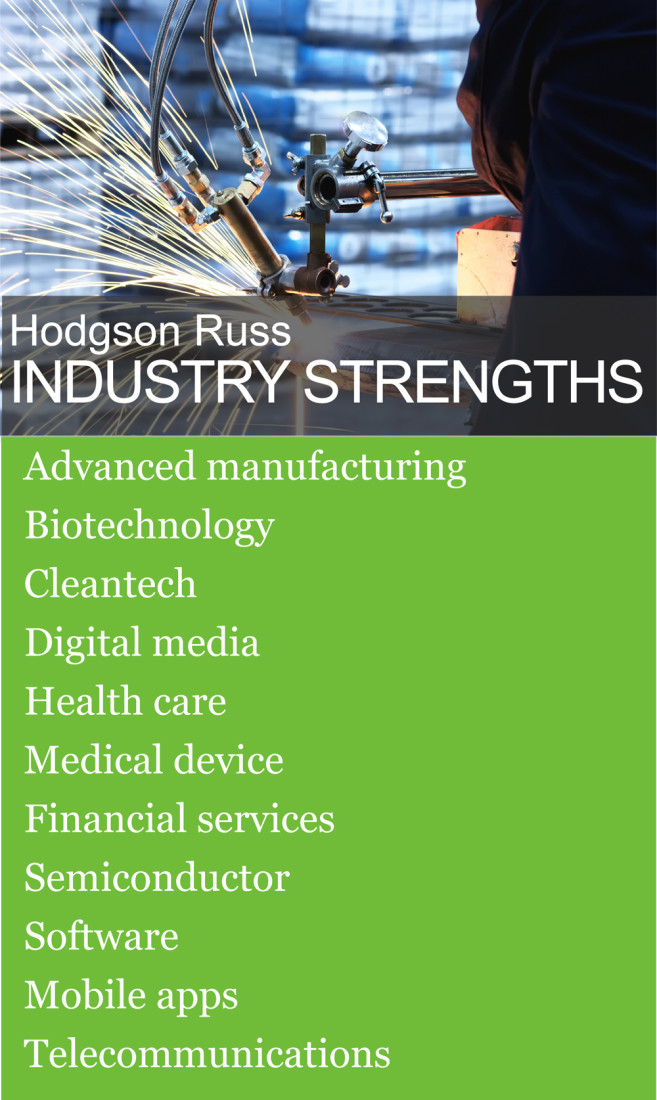 For nearly 200 years, Hodgson Russ has guided entrepreneurs and emerging businesses from launch through all stages of their development and growth. We count among our successes some of today's market-leading companies that sought our help early in their existence. Our clients are both U.S.- and foreign-based and include recognizable brands spanning a wide range of industries and business sectors.
We tailor our legal services to the unique needs and goals of your business. As your company evolves, Hodgson Russ has the depth of experience and the breadth of resources to shepherd your venture through growth and change and throughout the life cycle of your business.
Surprising Start-Up Facts
There are 23 million small businesses in the United States.
565,000 startups are created each month.
The average age of startup founders is 35 – 44 years old.
Only 18 percent of entrepreneurs succeed in their first venture.
New entrepreneurial ventures have higher initial pre-money valuations than those of serial entrepreneurs.
New entrepreneurs more likely to obtain funding from venture capital firms than seasoned entrepreneurs.
45 percent of entrepreneurs receive initial venture capital funding at an early stage.

Hodgson Russ's Jumpstart Plan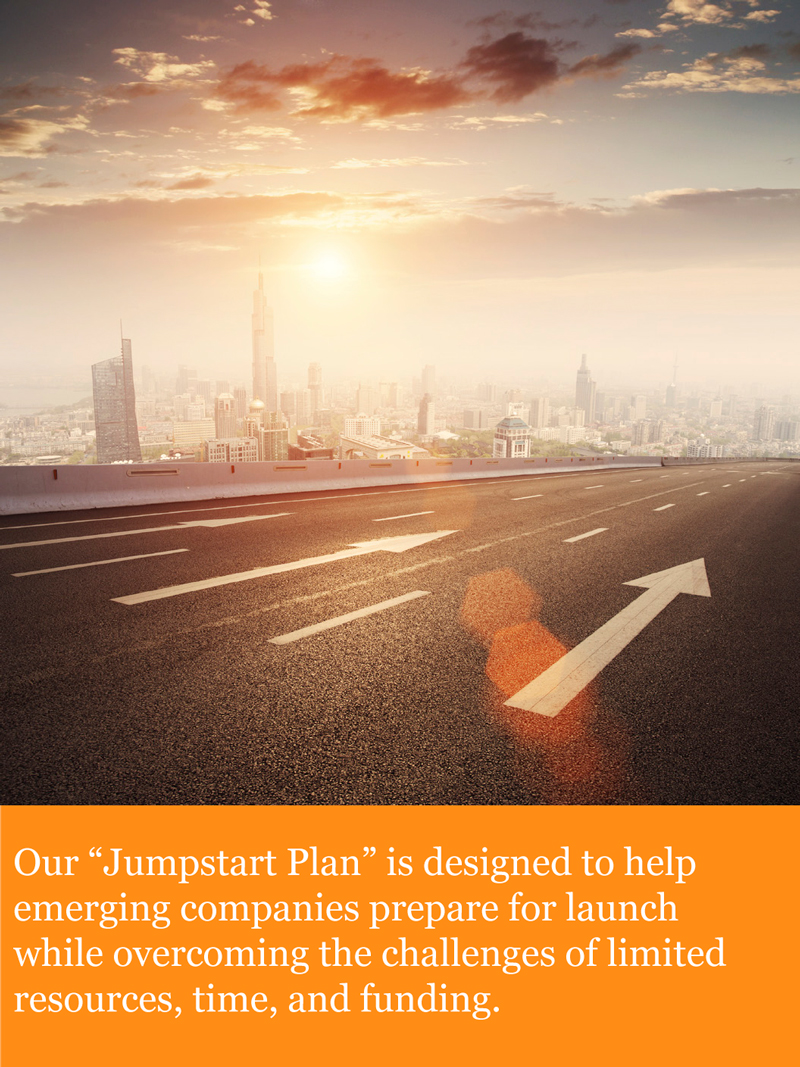 As part of our commitment to the success of the new generation of innovators and visionaries, Hodgson Russ has developed a proprietary and customized Jumpstart Plan. This suite of legal services is designed specifically to help emerging businesses prepare for launch while overcoming the challenges of limited resources, time, and funding.
Foundation (choice of entity, state of incorporation, name of company)
Financing & Funding (identify funding sources and strategies)
Intellectual Property (protections and strategies)
Collaborations for commercialization (licenses, agreements, cooperative arrangements)
Liability (protections from liability exposure, including regulatory compliance and employer/employee relationship issues)
For more information on the services we offer emerging companies, visit our Emerging Companies Practice page or contact Gary M. Schober, Emerging Companies Practice leader.

Entering the Market: A Legal Primer for Emerging Companies
All emerging companies must consider the advantages and legal ramifications of particular business structures, financing options, and employee benefits plans. But there are also issues specific to a particular company. For example, do you have intellectual property? How are you protecting it? What steps are you taking to stay clear of competitors' intellectual property? And what steps can you take to reduce risk and comply with the specific regulations governing your industry?
To answer these questions and more, Hodgson Russ offers at no charge a 64-page booklet titled Entering the Market: A Legal Primer for Emerging Companies. The booklet outlines the critical legal and business steps necessary to position your company for success at its onset.