Experience Spotlight: Hotels & Hospitality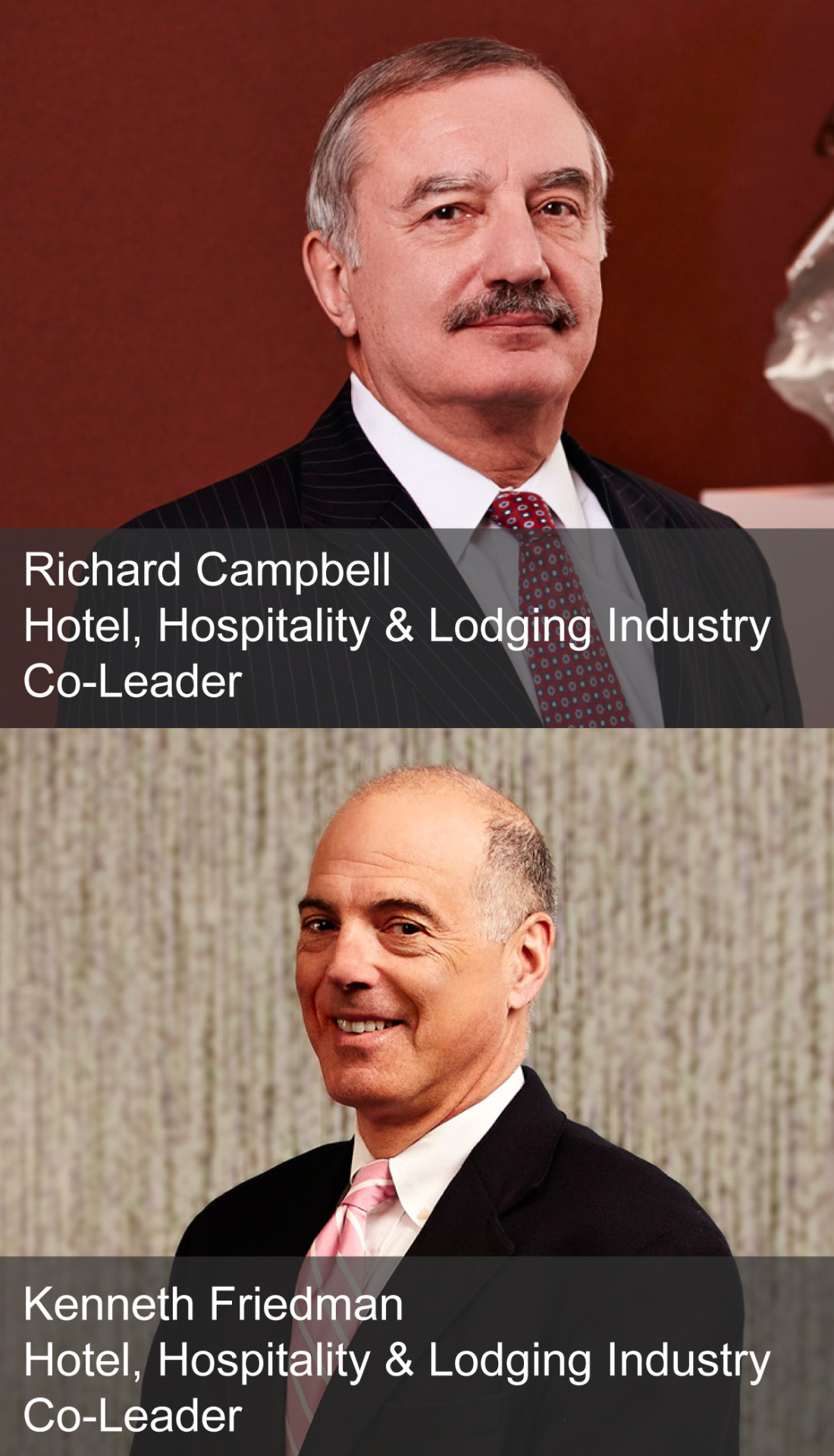 2015 is shaping up to be a solid year for hospitality industry. According to a PwC report that takes into account demand and supply, occupancy, average daily rate, and revenue per available room, 2014's high transient and group demand for lodging "is expected to continue in 2015." Together with a strong national economy and below-average growth in supply, conditions are prime "for a significant increase in pricing power for hotels."
With partners Richard Campbell and Kenneth Friedman at the helm, Hodgson Russ's Hotel, Hospitality & Lodging Practice is well equipped to help hospitality clients take advantage of this favorable business landscape. Our firm has been involved in representing hotel owners, operators, and developers for more than 30 years, and as a conservative estimate, we have been involved in more than 150 hotels and more than $2 billion worth of transactions involving lodging facilities.
Hospitality matters handled by Hodgson Russ include:
REIT Formation. In line with the trend toward large-scale, diversified investment in hospitality properties, Hodgson Russ has formed several real estate investment trusts (REITs), including both public and private REITs. REITs have become a preferred investment vehicle for the hospitality industry over the past few years, owing not only to rising share values but also to the tax advantageous and favorable capital structure REIT regimes permit. With legal assistance from Hodgson Russ, one client used the REIT structure to acquire more that $500 million worth of hospitality properties in Pennsylvania, Florida, Nevada, Rhode Island, Massachusetts, and New Jersey.
CMBS Transactions. Hodgson Russ has provided legal counsel in more than 20 sophisticated commercial mortgage backed security (CMBS) transactions. In once such instance, our attorneys represented an international hotel operator in the closing of a highly complex financing package involving $226.6 million in new CMBS mortgage and mezzanine debt. The transaction involved 17 hotels in 11 states and included the defeasance of $100 million of existing CMBS indebtedness, a major restructuring of the existing hotel owner and management companies, the formation of 20 new entities, the movement of 11 hotel franchises and seven management agreements, and the buyout of a strategic partner. The transaction was accomplished on an accelerated schedule and completed in approximately 60 days.
Tax Planning & Credits. Our attorneys provide industry-specific tax planning, tax credit, and tax litigation services to hospitality clients. For example, Hodgson Russ has represented major hotel chains in a pilot project with the New York State Department of Taxation and Finance to streamline the review and audit of sales tax on renovation and capital projects. In another instance, Hodgson Russ represented international hotel chains in litigation against the Tax Department concerning more than $20 million in refund claims for sales taxes paid on reimbursements related to hotel loyalty and rewards points programs. Our attorneys also helped make possible the restoration of a 200-year-old New England resort—now a designated National Historic Place—through the syndication of federal historic tax credits. And for a 19-story, full-service hotel developed in conjunction with a $200 million, 600,000-square-foot sports, retail, entertainment, parking, and hospitality complex, our attorneys were instrumental in obtaining brownfield tax credits.
Buying Distressed Hotel Debt. We have worked on the purchase of debt tied to distressed hospitality properties in the United States and several foreign jurisdictions, which requires industry-specific due diligence that considers a property's operational elements and existing third-party agreements as well as the value of the real estate. Typically, we also restructure the debt in a tax advantageous manner. For one client, we assisted with the purchase of approximately $100 million of indebtedness on a distressed convention center in the western United States. Our attorneys helped to correct certain defects in the underlying property and debt documents and then rapidly facilitated a successful conclusion to the investment.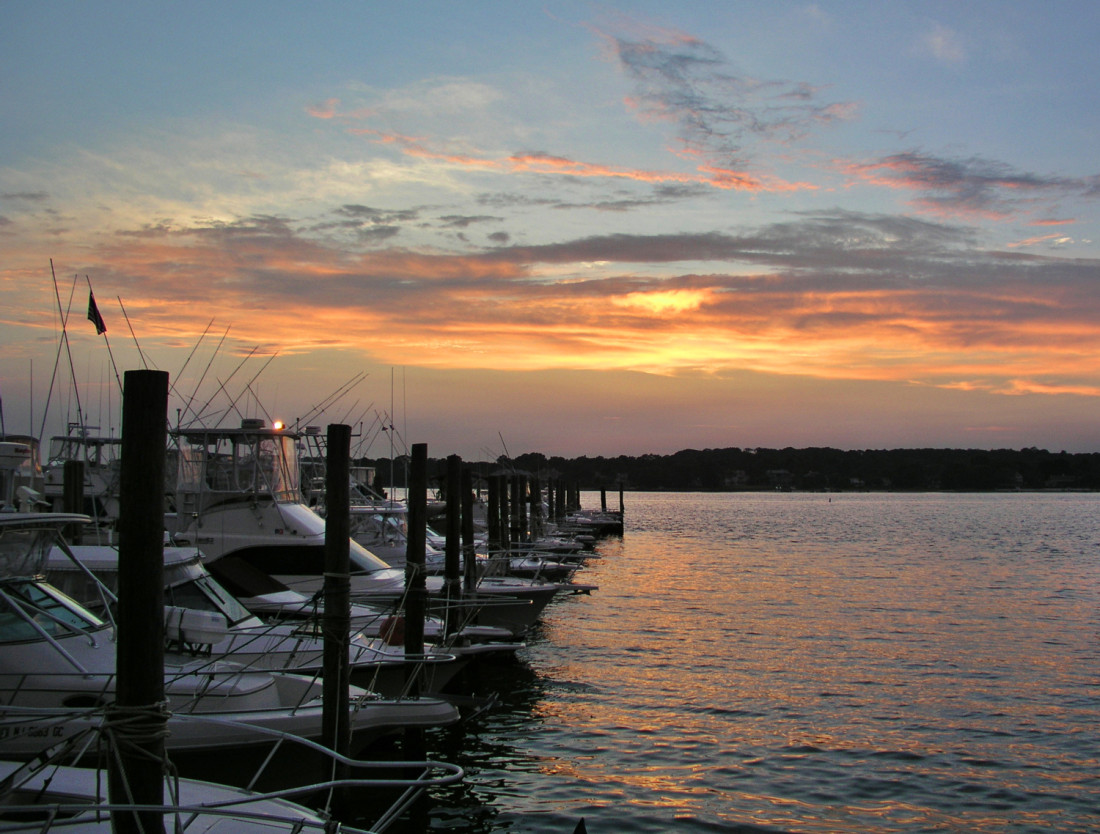 Structuring Condominiums. Hospitality operations that function as condominiums require complex structuring and present particular legal challenges. Often, there are complicated air rights structures as well as challenging title and financing issues. Hodgson Russ is well aware of the legal considerations unique to condo properties and has successfully assisted clients in navigating the legal and business complexities. For example, our attorneys were instrumental in structuring a waterfront condo hotel in Rhode Island. In Florida, we were involved with a unique form of boat dock ownership (dockominium) to facilitate a waterfront hospitality property requiring permitting from multiple government agencies, including the U.S. Coast Guard.
Franchise and Operational Agreements. Affiliation with a trusted name in hospitality is more common than ever given the increasing value guests place on brand recognition. Hodgson Russ is very experienced in preparing and negotiating hotel franchise, management, and license agreements for franchisees and hotel owners, operators, and developers. Our attorneys also prepare and negotiate contracts for virtually all operational aspects of the hospitality industry, including land permits, liquor licenses, third-party management agreements, fleet vehicle purchases, and third-party agreements, to provide industry-specific accounting solutions.
For more information on our services, visit our Hotel, Hospitality & Lodging Practice page.
Related: