Industry Knowledge Informs Sound Legal Advice
The attorneys at Hodgson Russ aren't just lawyers; we are businesspeople, too. And as businesspeople, we understand the complexities of running a company and the difficulties of competing in a globalized market.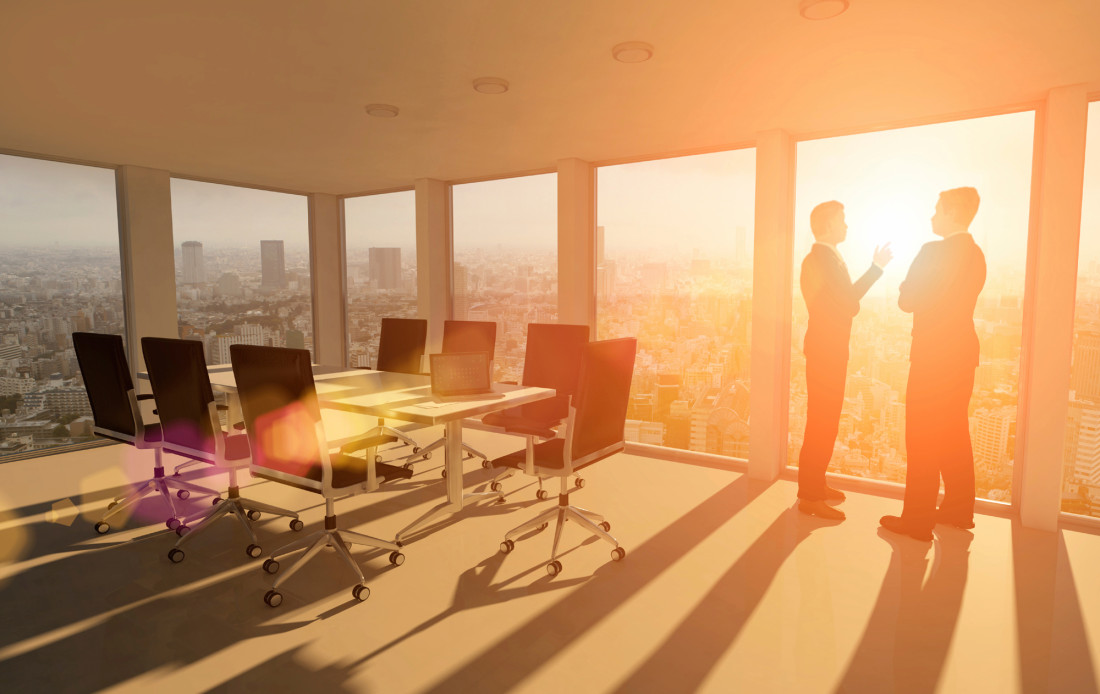 We also understand that sound legal decisions take into account a company's unique business concerns. There is no one-size-fits-all legal solution. That's why we pride ourselves in understanding how our clients' function and the myriad industries in which they operate. And it's why we are pleased to host regular Industry Roundtable events in Buffalo and Albany that bring together c-suite executives and other leaders to discuss the business landscape and particular challenges they face.
The roundtables, held at our historic headquarters in Buffalo and the University at Albany School of Business, are moderated by Buffalo Business First and Albany Business Review, respectively. As a courtesy, both publications' coverage of the events is available below.
Albany Business Review Industry Roundtable
Tax and Accounting
Albany, NY, February 15, 2019
Buffalo Business First Thought Leaders
Development
Buffalo, NY, February 15, 2019
Buffalo Business First Thought Leaders
Tax Reform
Buffalo, NY, January 18, 2019
Albany Business Review Industry Roundtable
Manufacturing
Albany, NY, December 14, 2018
Buffalo Business First Thought Leaders
Trade & Tariffs
Buffalo, NY, November 23, 2018
Albany Business Review Industry Roundtable
Nonprofit & Charitable Organizations
Albany, NY, November 16, 2018
Albany Business Review Industry Roundtable
Downtown Development
Albany, NY, October 19, 2018
Buffalo Business First Thought Leaders
Building blockchain: Industry leaders discuss cryptocurrency technology
Buffalo, NY, October 19, 2018
Buffalo Business First Thought Leaders
Funding Issues Challenge Nonprofit Leaders
Buffalo, NY, September 28, 2018
Buffalo Business First Thought Leaders
Development
Buffalo, NY, July 20, 2018
Buffalo Business First Thought Leaders
First Amendment
Buffalo, NY, June 29, 2018
Albany Business Review Industry Roundtable
Medical Research
Albany, NY, June 15, 2018
Albany Business Review Industry Roundtable
Millennials
Albany, NY, May 18, 2018
Buffalo Business First Thought Leaders
Home Health Care Industry Struggles with Recruitment, Reimbursement Shortfalls
Buffalo, NY, April 27, 2018
Albany Business Review Industry Roundtable
Travel & Tourism
Albany, NY, April 23, 2018
Albany Business Review Industry Roundtable
Energy
Albany, NY, March 26, 2018
Buffalo Business First Thought Leaders
Cyber Risks
Buffalo, NY, March 23, 2018
Buffalo Business First Thought Leaders
Engine of Change
Buffalo, NY, February 16, 2018
Albany Business Review Industry Roundtable
Construction
Albany, NY, February 16, 2018
Buffalo Business First Thought Leaders
Tax Reform
Buffalo, NY, January 26, 2018
Albany Business Review Industry Roundtable
Economic Development
Albany, NY, December 15, 2017
Buffalo Business First Thought Leaders
Charter Schools Seek Opportunities
Buffalo, NY, November 17, 2017
Albany Business Review Industry Roundtable
Cybersecurity
Albany, NY, November 17, 2017
Buffalo Business First Thought Leaders
Finding Solutions
Buffalo, NY, November 3, 2017
Albany Business Review Industry Roundtable
Women in the Workplace Throughout Generations
Albany, NY, October 20, 2017
Buffalo Business First Thought Leaders
Food for Thought
Buffalo, NY, September 29, 2017
Albany Business Review Industry Roundtable
Innovative Companies
Albany, NY, July 7, 2017
Inner Circle Conversation
Family Run Business
Albany, NY, June 7, 2017
Industry Roundtable
Healthcare
Albany, NY, June 2, 2017
Industry Roundtable
Women in Leadership
Albany, NY, May 5, 2017
Industry Roundtable
Manufacturing
Buffalo, NY, April 20, 2017
Industry Roundtable
Architects & Developers
Buffalo, NY, April 7, 2017
Industry Roundtable
Higher Education
Albany, NY, March 31, 2017
Industry Roundtable
Transportation & Logistics
Buffalo, NY, March 10, 2017
Industry Roundtable
Technology
Albany, NY, March 3, 2017
Inner Circle Conversation
Banking
Buffalo, NY, February 10, 2017
Industry Roundtable
Workforce Development
Albany, NY, February 3, 2017
Industry Roundtable
Venture Capital, Start Ups
Buffalo, NY, December 9, 2016
Industry Roundtable
Nonprofits
Albany, NY, December 2, 2016
Industry Roundtable
Banking
Albany, NY, November 11, 2016
Inner Circle Conversation
Foundations
Buffalo, NY, November 4, 2016
Industry Roundtable
Fastest Growing Companies
Buffalo, NY, October 14, 2016
Industry Roundtable
Economic Development & Developers
Albany, NY, October 7, 2016
Conversations With...
Conversation on Sports with Russ Brandon
Buffalo, NY, October 7, 2016
Hospitality Roundtable
Tourism Executives Sound Off
Buffalo, NY, July 22, 2016
Creative Economy Roundtable
Creative Economy
Albany, NY, July 1, 2016
Fastest Growing Companies Roundtable
Fastest Growing Companies
Albany, NY, June 10, 2016
Nonprofit Industry Roundtable
Nonprofit Challenges: As Industry Evolves, Leaders Search For Solutions
Buffalo, NY, June 10, 2016
Higher Education Roundtable
Higher Education
Albany, NY, May 6, 2016
Education Roundtable
A Conversation on Education with Kriner Cash
Buffalo, NY, April 21, 2016
Manufacturing Roundtable
The Business of Food in WNY
Buffalo, NY, April 8, 2016
Family-Owned Business Roundtable
Family-Owned Business
Albany, NY, April 8, 2016
Economic Development Roundtable
A Conversation With Economic Development Leader, Howard Zemsky
Buffalo, NY, March 4, 2016
Technology Roundtable
Is the Albany Area Welcoming to Tech Firms?
Albany, NY, February 26, 2016
Workforce Roundtable
Developing WNY's Workforce: Culture, Attitudes, Education Play Significant Roles
Buffalo, NY, February 12, 2016
Manufacturing Roundtable
Is There Really a Renaissance in the Manufacturing Sector?
Albany, NY, February 5, 2016
Heath Care Roundtable
A Conversation on Health Care with Candace Johnson, Joseph McDonald, and Thomas Quatroche, Jr.
Buffalo, NY, December 11, 2015
Accounting & Financial Planning Roundtable
How Are Accountants and Financial Advisers Responding to the Challenges Posed by New Technologies?
Albany, NY, December 4, 2015
Economic Development/CORE STRENGTH Roundtable
Building a Better WNY: Economic Development Leaders Talk About Growth
Buffalo, NY, November 6, 2015
Health Care Roundtable
How Do You Improve the Quality of Care and Still Bring Down Costs?
Albany, NY, November 6, 2015
Economic Development Roundtable
The Health of Our Downtowns
Albany, NY, October 16, 2015
Alternative Energy Roundtable
Changing the Energy-Use Culture: Economy, Attitude Influence Energy Decisions
Buffalo, NY, October 9, 2015
Fast-Growing Companies Roundtable
Company Culture Feeds Growth: Fast-Growing Companies Find Formula for Success
Buffalo, NY, September 18, 2015
Manufacturing Roundtable
Manufacturing is Alive and Thriving: CEOs Say Business Is Great but Challenge Is Finding Good Workers
Buffalo, NY, August 7, 2015
Business of Sports Roundtable
Sports Appetite Expands in WNY: Industry Leaders See Continued Growth
Buffalo, NY, July 10, 2015
Architecture & Heritage Tourism Roundtable
Promotion Requires Collaboration: Architecture and Tourism Leaders See Momentum but Want More
Buffalo, NY, June 12, 2015
Cross-Border Industry Roundtable
Bringing Change to Border Issues: Moving People, Products Across the Border Challenges Businesses
Buffalo, NY, May 29, 2015
Higher Education Roundtable
Colleges Adapt to Changing Times: Higher Education Leaders Promote Value of College Experience
Buffalo, NY, April 10, 2015
Transportation Roundtable
Will WNY Be a Distribution Town?: Experts Weigh in on Possibility of Increased Shipments Through Area
Buffalo, NY, March 13, 2015
Hospitality Roundtable
Buffalo Is About More Than Snow: Tourism Experts Say All Four Seasons Worth Marketing
Buffalo, NY, January 15, 2015
Entrepreneurship Roundtable
Entrepreneurial Attitude: Raising Capital and Clashing Cultures Challenge Startups
Buffalo, NY, January 9, 2015