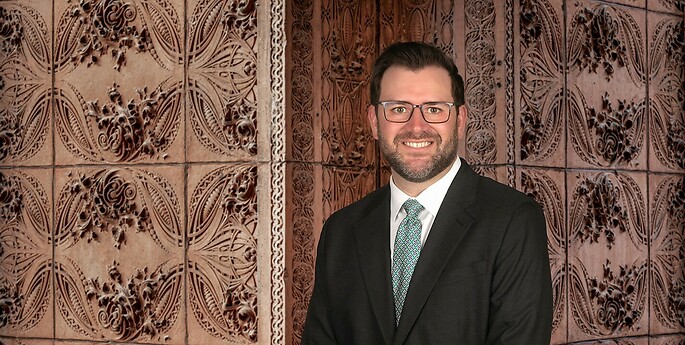 Practices & Industries
Education
New York University, B.A.
University at Buffalo, M.B.A.
University at Buffalo School of Law, J.D.
Adam is an attorney in the Real Estate and Finance practice group. He represents individuals and businesses in commercial real estate transactions, including purchases, sales, leases, and financing transactions.
Prior to joining Hodgson Russ, Adam was the Director of Legal Affairs for Ciminelli Real Estate Corporation. Adam was responsible for assessing and managing legal risk throughout Ciminelli's portfolio through careful analysis of existing relationships and new projects. Additionally, Adam managed and oversaw transactional matters and development projects, where he worked with outside counsel, development teams, property managers, and commercial real estate brokers.
Honors
Faculty Research Scholar, University at Buffalo School of Law
Northeast Regional Champion, Frederick Douglass Moot Court Competition (2013)
Executive Fiscal Judge, Frederick Douglass Moot Court (2013-2014)
Executive Editor, Buffalo Human Rights Law Review (2013-2014)