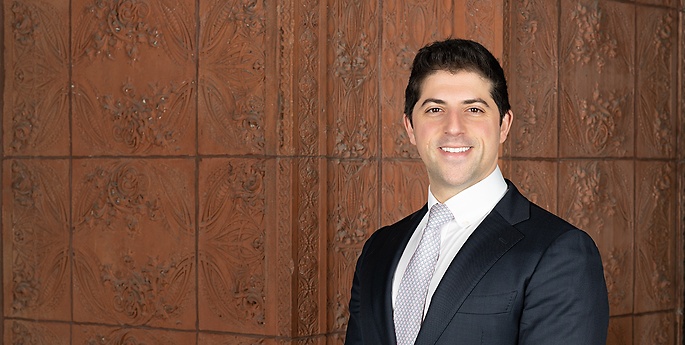 Doran J. Gittelman
Associate
Practices & Industries
Education
Muhlenberg College, B.A.
Brooklyn Law School, J.D.
New York University School of Law, LL.M., expected 2021
Doran Gittelman is an Associate in the State and Local Tax Practice. He handles disputes involving the New York State and City Tax Departments and counsels businesses and individuals on a range of multistate, state and local tax issues. Doran advises clients on all aspects of state and local tax, from planning and compliance to audit and litigation.
Prior to joining Hodgson Russ, Doran worked at Deloitte in the Multistate Tax Services group where he handled state and local tax controversies and consulting for individuals and Fortune 100 companies.
Honors
Moot Court Appellate Honors Society
Award: CALI in Legal Writing, Spring 2016
Press Releases
Hodgson Russ Press Release

,

December 15, 2020
Publications
Hodgson Russ State & Local Tax Alert

,

April 12, 2021

Journal of Multistate Taxation and Incentives

,

April 6, 2021

Journal of Multistate Taxation and Incentives

,

February 8, 2021

Taxstringer

,

January 1, 2021

Journal of Multistate Taxation and Incentives

,

December 18, 2020

Hodgson Russ Tristate Tax Alert

,

November 25, 2020

Hodgson Russ Tristate Tax Alert

,

November 10, 2020

Hodgson Russ Tristate Tax Alert

,

October 27, 2020

Hodgson Russ State & Local Tax Alert

,

October 22, 2020

Hodgson Russ Tristate Tax Alert

,

October 5, 2020

Hodgson Russ Tristate Tax Alert

,

September 29, 2020

Tax Notes

,

September 17, 2020

Hodgson Russ State & Local Tax Alert

,

June 12, 2020

Hodgson Russ State & Local Tax Alert

,

June 3, 2020

Tax Notes State

,

April 27, 2020

Hodgson Russ State & Local Tax Alert

,

April 10, 2020

Hodgson Russ State & Local Tax Alert

,

April 3, 2020

Hodgson Russ State & Local Tax Alert

,

March 21, 2020
Presentations & Events
Wednesdays, May 6 - June 17
Professional Associations
New York City Bar Association