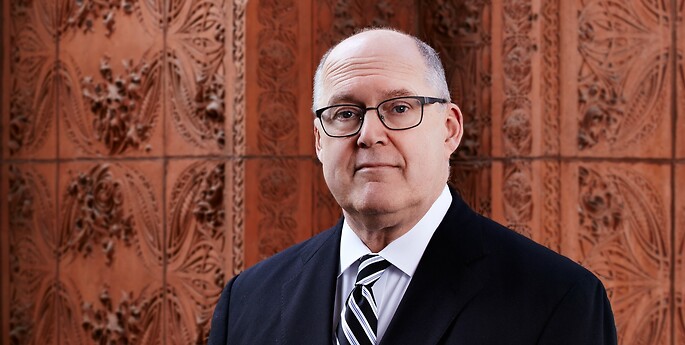 Garry M. Graber
Retired Partner; Bankruptcy, Restructuring & Commercial Litigation Practice Co-Leader
Admissions
New York
Florida
U.S. District Court, Eastern District of New York
U.S. District Court, Northern District of New York
U.S. District Court, Southern District of New York
U.S. District Court, Western District of New York
U.S. Bankruptcy Court, Eastern District of new York
U.S. Bankruptcy Court, Northern District of New York
U.S. Bankruptcy Court, Southern District of New York
U.S. Bankruptcy Court, Western District of New York
U.S. District Court, Southern District of Florida
U.S. Bankruptcy Court, Southern District of Florida
Education
University at Buffalo, B.A., Magna Cum Laude
University at Buffalo School of Law, J.D.
Before retiring, Garry had more than 35 years of experience practicing bankruptcy, corporate restructuring, creditors' rights, financial services, commercial and corporate litigation, and general business law.
In re Victor Insulators
In re General Motors
In re Daimler Chrysler
In re Lehman Brothers
In re Proliance International
In re Circuit City Stores
In re Fiddlers Green Manor Nursing Home
In re TXP
In re Studio Arena Theatre
In re Holiday Harbor
In re Hayes Lemmerz International
In re Building Materials
In re American LaFrance
In re Promedicus Health Group
In re Sababa Group
In re Amherst Orthopedic Associates
In re Lenatures
In re South Point Energy Center
In re Brylin Hospitals
In re Northeast Biofuels
In re Solutia
In re Al Tech Steel
In re Adelphia
In re Ames
In re ANC Rental
In re BSC Development BUF(the Statler Towers)
In re Beat Publications
In re Bennett Funding
In re Bethlehem Steel
In re Bry Lin Hospital Legacy Nursing Homes
In re Buffalo Color
In re Buffalo Sabres
In re Bush Industries
In re Carpenter
In re CNB International
In re Colad
In re Corson Manufacturing
In re Crouse Hospital
In re Dow Corning
In re Eastman Kodak Company
In re Enron
In re Euro-United
In re Exodus
In re Federal Mogul
In re Grand Union
In re Hamlin Terrace
In re Laidlaw
In re Leaseway
In re LTV
In re Lyon Capital
In re Nanodata Computer
In re Northwestern Steel and Wire
In re Odds & Ends
In re Osage
In re P. J. Schmidt
In re Pinnacle Airlines
In re Premier Cruise Lines
In re Prime Capital
In re Prudential Associates
In re The Rama Group
In re Select Tree Farms
In re Sunbeam
In re The Upson Company
In re Valeo
In re Victory Markets
In re W&F Manufacturing
In addition, Garry has served since 1991 as an adjunct professor at SUNY Buffalo Law School, where he teaches a course on Chapter 11 bankruptcy.
Honors
Listed, Best Lawyers in America, (Bankruptcy and Creditor Debtor Rights/Insolvency and Reorganization Law; Litigation -Bankruptcy) 1991 - 2023
Listed, Upstate New York Super Lawyers (Bankruptcy: Business) 2007 - 2022
Listed, Buffalo Business First/Buffalo Law Journal's Legal Elite of Western New York, 2014 - 2020
University at Buffalo School of Law Ken Joyce Excellence in Teaching Award, 2015
Best Lawyers' Buffalo Bankruptcy and Creditor Debtor Rights/Insolvency and Reorganization Law "Lawyer of the Year," 2012
Buffalo Law Review Award for Distinguished Service to SUNY Buffalo Law School, 2011
University at Buffalo Law Alumni Association Distinguished Alumni Award, 2006
Listed, Buffalo Business First's Who's Who in Law (Bankruptcy)
New York State Bar Association President's Pro Bono Certificate of Merit
In the News
Buffalo Business First

,

July 24, 2020

Buffalo Business First

,

May 27, 2020

Buffalo Business first

,

October 19, 2015

Buffalo Law Journal

,

May 21, 2015

Buffalo Business First

,

September 14, 2014

Buffalo Law Journal

,

March 17, 2014

Buffalo Business First

,

November 30, 2012

Buffalo Business First

,

November 26, 2012

Buffalo News

,

October 11, 2012

Buffalo News

,

January 20, 2012

Buffalo Business First

,

November 25, 2009

Buffalo Business First

,

May 27, 2009

Buffalo Law Journal

,

February 26, 2009

Buffalo Law Journal

,

January 2009

WNY Avoids Bankruptcy Surge

Buffalo Business First

,

August 26, 2002
Press Releases
Hodgson Russ Press Release

,

August 23, 2022

Hodgson Russ Press Release

,

August 19, 2022

Hodgson Russ Press Release

,

August 20, 2021

Hodgson Russ Press Release

,

August 19, 2021

Hodgson Russ Press Release

,

September 8, 2020

Hodgson Russ Press Release

,

August 20, 2020

Hodgson Russ Press Release

,

September 23, 2019

Hodgson Russ Press Release

,

August 20, 2019

Press Release

,

August 12, 2019

Press Release

,

September 24, 2018

Press Release

,

August 20, 2018

Press Release

,

August 15, 2018

Press Release

,

September 6, 2017

Press Release

,

August 15, 2017

Press Release

,

August 31, 2016

Hodgson Russ Press Release

,

August 18, 2016

Press Release

,

August 19, 2015

Press Release

,

August 17, 2015

Press Release

,

September 29, 2014

Press Release

,

August 14, 2014
Publications
Hodgson Russ COVID-19 Litigation and Employment Action Team Alert

,

March 25, 2021

Hodgson Russ COVID-19 Litigation and Employment Action Team Alert

,

March 11, 2021

Hodgson Russ COVID-19 Litigation and Employment Action Team Alert

,

March 10, 2021

Hodgson Russ COVID-19 Litigation and Employment Action Team Alert

,

February 8, 2021

COVID-19 Litigation and Employment Action Team Alert

,

January 29, 2021

Hodgson Russ COVID-19 Litigation & Employment Action Team Alert

,

January 21, 2021

Hodgson Russ Bankruptcy, Restructuring & Commercial Litigation Alert

,

November 11, 2020

Hodgson Russ COVID-19 Litigation & Employment Action Team Alert

,

November 4, 2020

Hodgson Russ Bankruptcy, Restructuring & Commercial Litigation Alert

,

October 23, 2020

Hodgson Russ COVID-19 Litigation & Employment Action Team Alert

,

October 15, 2020

Hodgson Russ COVID-19 Litigation & Employment Action Team Alert

,

October 12, 2020

Hodgson Russ COVID-19 Litigation & Employment Action Team Alert

,

September 10, 2020

Hodgson Russ COVID-19 Litigation and Employment Action Team Alert

,

August 6, 2020

Hodgson Russ COVID-19 Litigation and Employment Action Team Alert

,

July 28, 2020

Hodgson Russ COVID-19 Litigation & Employment Action Team Alert

,

July 14, 2020

Hodgson Russ Business Litigation Alert

,

June 23, 2020

Hodgson Russ Business Litigation and Bankruptcy & Restructuring Alert

,

June 22, 2020

Hodgson Russ Real Estate Alert

,

June 18, 2020

Hodgson Russ COVID-19 Litigation & Employment Action Team Alert

,

June 15, 2020

Hodgson Russ Banking & Finance Alert

,

June 4, 2020

Hodgson Russ Banking & Finance Alert

,

May 26, 2020

Hodgson Russ Business Litigation Alert

,

May 22, 2020

Hodgson Russ Banking & Finance Alert

,

May 18, 2020

Hodgson Russ Banking & Finance Alert

,

May 13, 2020

Hodgson Russ OSHA and Business Litigation Alert

,

May 13, 2020

Hodgson Russ Banking & Finance Alert

,

April 24, 2020

Hodgson Russ Banking & Finance Alert

,

April 24, 2020

Hodgson Russ Business Litigation Alert

,

April 22, 2020

Hodgson Russ Business Litigation and Securities Regulation & Corporate Compliance Alert

,

April 22, 2020

Hodgson Russ Business Litigation Alert

,

April 15, 2020

Hodgson Russ Banking & Finance Alert

,

April 10, 2020

Hodgson Russ Business Litigation Alert

,

April 9, 2020

Hodgson Russ Bankruptcy, Restructuring & Commercial Litigation Alert

,

April 8, 2020

Hodgson Russ Banking & Finance Alert

,

April 8, 2020

Hodgson Russ Banking & Finance Alert

,

March 30, 2020

Hodgson Russ Banking & Finance Alert

,

March 30, 2020

Hodgson Russ Banking & Finance Alert

,

March 24, 2020

Hodgson Russ Cross-Border Finance Alert

,

January 8, 2020

Banker Bulletin Alert

,

January 31, 2019

Cross-Border Finance Alert

,

November 13, 2018

A Close Look at Creditor Roadblocks in Bankruptcy

Understanding The Various Laws Governing Foreclosure

Cross-Border Insolvency in the U.S. under Chapter 15 of the Bankruptcy Code

Insolvency News, a publication of the Ontario Bar Association

,

April 2013

New York Law Journal

,

March 4, 2013

Chapter 15 Plays Its Role in Tembec Recapitalization

Insolvency News, a publication of the Ontario Bar Association

,

February 1, 2009

The Journal of Corporate Renewal

,

October 2008

The Journal of Corporate Renewal

,

April 2005

Liability Issues for Offices, Directors of Troubled Firms

Buffalo Law Journal

,

June 19, 2003

Reclamation Rights Can Improve Chances of Payment

Buffalo Law Journal

,

February 24, 2003
Presentations & Events
Buffalo, New York

,

November 1, 2018

15th Annual WNY Bankruptcy Conference, Recent Case Law

Batavia, NY

,

June 26, 2018

TMA Northeast Regional Conference: Current Issues in Lending - Unitranche, Leverage Lending Guidance, and Credit Bidding Panel

Saratoga Springs, NY

,

September 2, 2015

Buffalo, NY

,

September 11, 2012

Toronto, ON

,

March 28, 2012

Buffalo, NY

,

April 10, 2009

Buffalo, NY

,

October 28, 2008

New York State Bar Association Seminar: Working Out and Litigating the Problem Loan

Syracuse, NY

,

June 1, 2007
Professional Associations
Co-Chair, Bankruptcy and Workout Committee: New York State Bar Association, Real Property Section
Member, Dean's Advisory Committee: University at Buffalo School of Law
Member, Executive Committee: Ontario Bar Association, Insolvency Section
Canadian Bar Association
Bar Association of Erie County
The Florida Bar
Member, Executive Committee: New York State Bar Association, International Section
Former President: Upstate New York Chapter of the Turnaround Management Association
Former President: Bar Association of Erie County
Former Member, Advisory Board: American Bankruptcy Institute, Mid-Atlantic Region
Former Chair, Bankruptcy Committee: New York State Bar Association, Business Law Section
Former President, Alumni Association: University at Buffalo School of Law
Community & Pro Bono
Member, Board of Directors: MusicalFare Theatre
Member, Board of Directors: Legal Services for the Elderly, Disabled, or Disadvantaged of Western New York
Member, Board of Directors: Erie County Bar Foundation
Former Member, Board of Directors: YMCA of Greater Buffalo
Former Member, Board of Directors: Young Audiences of Western New York
Former Trustee: Cardinal O'Hara High School
Former President: Bar Association of Erie County's Volunteer Lawyers Project, Inc. (which provides volunteer civil legal services to economically disadvantaged individuals)