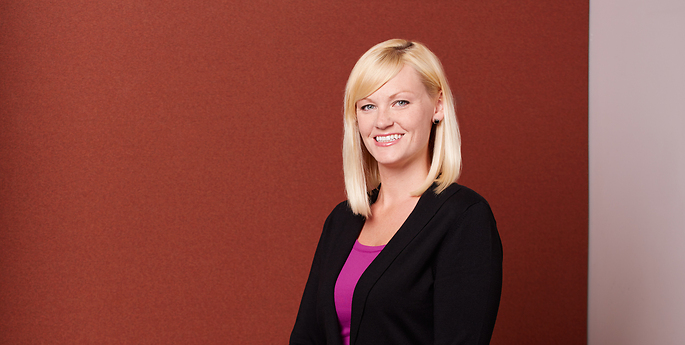 Jessica Heary
Audit Manager
Practices & Industries
Education
University of Buffalo, B.S.
Jessica Heary is an Audit Manager in the State & Local Tax (SALT) practice and brings 13 years of experience to the firm. She assists the firm's tax attorneys with federal, state, and local tax audits and with multistate tax planning, document review, and computational analysis. More specifically, she manages residency and sales tax audits.
Jessica has strong knowledge of the various New York State audit processes and uses this experience to effectively manage ongoing audits. Under the supervision of our SALT attorneys she advocates for our clients at audit meetings or at the Bureau of Conciliation and Mediation Services. During audits, Jessica works with attorneys in performing risk analysis in order to come up with the best possible audit strategy. She speaks with our clients, reviews their documents, and considers the variable factors in each unique case. This helps us map out a route to the best outcome for each audit client.
Jessica is very involved in the location data tracking process for our clients, many of whom are high-income individuals. Jessica reviews large amounts of audit documents used in residency day counts that she often gathers from third party vendors such as cell phone companies, credit card companies, and airlines. By using this data, Jessica is able to give advice on record retention concerning residency and work day allocation issues.
Additionally, Jessica performs complex and difficult tax calculations for residency tax credits for use in the audit process and tax planning.
Other Experience
Prior to joining Hodgson Russ, Jessica spent six years with the New York State Department of Taxation and Finance performing both individual and corporate field tax audits. While at the Tax Department, her personal income tax auditing responsibilities included residency issues, income allocation, and withholding tax audits. There she garnered knowledge of the various tax audit processes and uses this to effectively manage and oversee audits. Her corporate tax responsibilities as a State auditor involved combined reporting issues, adjustments to income, and allocation and apportionment.
Additionally, Jessica worked as a Finance Intern at Rich Products where she did profit and loss analyses for Sales Managers.