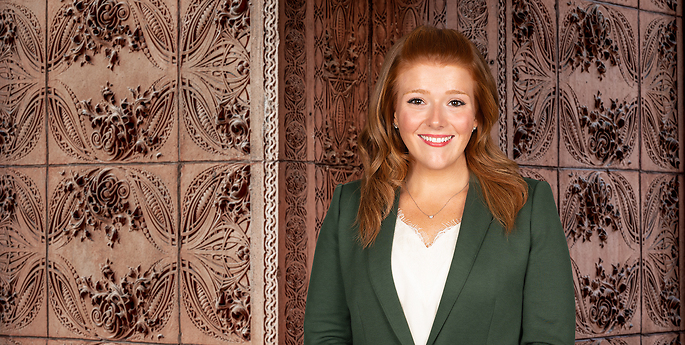 Katelyn A. Rauh
Associate
Practices & Industries
Bar Associations
New York City Bar Association
New York State Bar Association
Education
University at Buffalo, B.A.
Elisabeth Haub School of Law at Pace University, J.D, Magna Cum Laude
Katelyn is a member of the Environmental and Renewable Energy Practices. Her experience and current work centers on environmental law, energy law, and land use and zoning law. A primary part of her practice involves representing clients involved in Article 78 proceedings, assisting clients with regulatory compliance matters and environmental due diligence review, and assisting clients in all aspects of the siting and development of renewable energy projects.
During law school, Katelyn participated in the Hodgson Russ summer associate program. She also served as a judicial intern for Magistrate Judge Judith C. McCarthy in the U.S. District Court for the Southern District of New York. Prior to law school, Katelyn worked as a litigation paralegal at a law firm in Manhattan.
Honors
Former Productions Editor, Pace Environmental Law Review
Received Outstanding Advocate Award for the 2020 Battle of the Experts Mock Trial Competition
Former Team Captain of Pace's Vis International Commercial Arbitration Moot; Ranked Top 34 out of 350+ teams for oral arguments
Teaching Assistant for Civil Procedure, Contracts, Evidence, and Property
Research Assistant for Trial Advocacy and Prisoners' Rights
Publications
Hodgson Russ Municipal Alert

,

May 16, 2022

Hodgson Russ Renewable Energy & Municipal Alert

,

May 3, 2022

Hodgson Russ Renewable Energy and Municipal Alert

,

April 29, 2022

Hodgson Russ Municipal and Education Alert

,

April 19, 2022

Hodgson Russ Environmental Alert

,

March 22, 2022

Hodgson Russ Environmental Alert

,

November 5, 2021

Hodgson Russ Environmental Alert

,

November 2, 2021

Hodgson Russ Municipal Alert

,

October 29, 2021

Hodgson Russ Land Use & Economic Development Alert

,

October 22, 2021

Hodgson Russ Environmental Alert

,

October 20, 2021