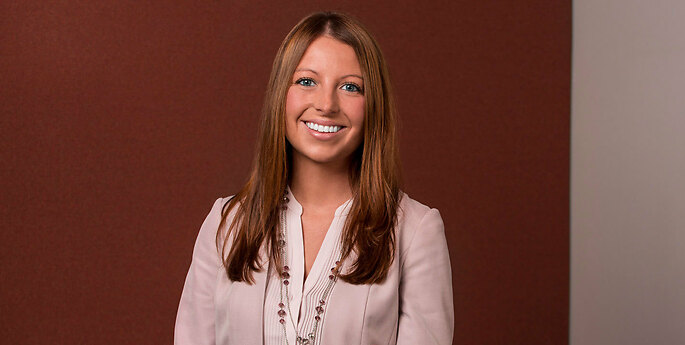 Kristine L. Bly
Senior Audit Manager
Areas of Practice
Education
B.S., cum laude; accounting, University at Buffalo, State University of New York
Kristine is a Senior Audit Manager in the State & Local Tax Practice. Kristine has ten years of experience in the field of federal, state and local taxation. She concentrates primarily on New York State and New York City personal income and sales tax matters. She assists the firm's tax attorneys in a variety of endeavors, including document and tax return review, audit assistance, computational analysis, and tax planning. All of her work is focused on providing clients with top notch and cost-effective tax representation.
In addition to contested tax matters, Kristine also works with firm clients to contemporaneously track and document their locations for purposes of substantiating statutory residency, work day allocation and domicile. And she works with clients' accountants on proper return preparation and filing.
She has been a forerunner on the use of technology in audits, having extensive knowledge on the review and use of historical cell site location data. She beta tests and consults with location verification application companies, Monaeo and TaxDay. Her experience allows her to monitor clients in real-time, and intervene to avoid potential unintended residency consequences prior to year-end.
Kristine has significant experience in 548-day rule audits and tax planning. She has successfully helped many clients of the firm plan for, execute, and defend on audit, 548-day rule strategies which resulted in preferred nonresident status. Clients she assists include: US expatriates living abroad for employment, those wishing to change their residence to a foreign country, or New Yorkers wishing to avoid State and/or City tax on unique liquidity events.
Besides client work, Kristine assisted in the editing of significant portions of the New York Residency and Allocation Audit Handbook (CCH 2014-2018) and speaks alongside the firm's attorneys at various speaking engagements.
Other Experience
Prior to joining Hodgson Russ, Kristine was an auditor with the New York State Department of Taxation and Finance performing field audits. While at the Tax Department, her corporate franchise (income) tax auditing experience involved all issues, including apportionment, income modifications, and combined reports. Her personal income tax experience involved flow-through entities, income modifications, and residency issues.
Kristine is an Enrolled Agent, enrolled to practice before the IRS.
Presentations
Buffalo, New York

,

November 9, 2018