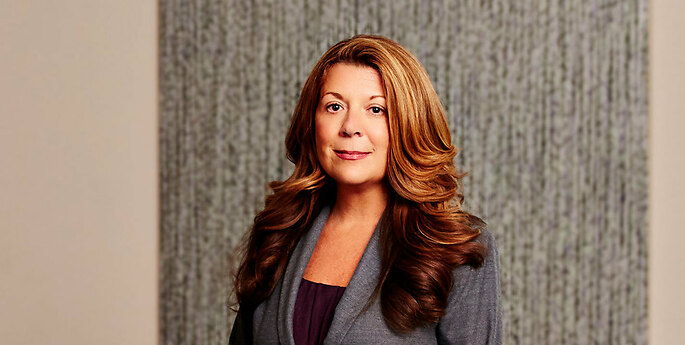 Leslie R. Kellogg
Partner, Business Tax Practice Leader, International Tax Practice Leader
Practices & Industries
Education
Denison University, B.A.
University at Buffalo School of Law, J.D., Magna Cum Laude
Leslie practices in a wide range of U.S. and international tax areas. She counsels clients on advantageous business structures for tax and estate planning purposes. Leslie has a particular focus on helping high-net-worth families manage estate planning goals in multiple jurisdictions. Her practice often focuses on cross-border matters, including structuring considerations in purchasing U.S. real estate, business expansion into the United States, tax considerations in private and public offerings, and the application of the U.S. anti-deferral regimes. She also regularly counsels clients on U.S. tax compliance matters as well as the ramifications of relinquishment of U.S. citizenship or lawful permanent ("green card") status.
Leslie's clients include business owners and investors, high-net-worth individuals and privately held businesses.
Leslie is the co-author of Canadian Companion to 1040 Preparation and Planning Guide, a CCH publication. She is a frequent speaker across Canada on U.S. tax law, especially in the cross-border context.
Leslie exclusively practices U.S. law and is admitted to practice in New York.
Honors
Phi Delta Phi
Callahan & Company Award for excellence in tax law
Buffalo Business First's 40 Under Forty Award
Former head note and comment editor, Buffalo Law Review
In the News
Buffalo Business First

,

July 1, 2019

Albany Business Review

,

June 24, 2019

Buffalo Business First

,

January 18, 2019

Buffalo Business First

,

January 26, 2018

Advisor.ca

,

June 22, 2015

Canadian Manufacturing

,

December 23, 2013

Thousands of Canadians Face IRS Scrutiny at Border

CanWest News Service

,

October 15, 2007
Publications
Hodgson Russ Trusts & Estates Alert

,

July 21, 2020

Hodgson Russ Federal-International Tax Alert

,

May 5, 2020

Hodgson Russ Federal-International Tax Alert

,

May 1, 2020

Hodgson Russ International Tax Alert

,

April 22, 2020

Hodgson Russ Federal-International Tax Alert

,

April 14, 2020

Hodgson Russ Federal-International Tax Alert

,

April 10, 2020

Hodgson Russ Trusts & Estates Alert

,

April 8, 2020

Hodgson Russ Federal-International Tax Alert

,

March 27, 2020

Hodgson Russ Federal-International Tax Alert

,

March 26, 2020

Hodgson Russ Trusts & Estates Alert

,

March 25, 2020

Hodgson Russ Tax and Labor & Employment Alert

,

March 24, 2020

Hodgson Russ Federal-International Tax Alert

,

March 19, 2020

Hodgson Russ Trusts & Estates Alert

,

January 14, 2020

Hodgson Russ Trusts & Estates Alert

,

January 2, 2020

Hodgson Russ Trusts & Estates Alert

,

December 27, 2019

Hodgson Russ Trusts & Estates Alert

,

November 18, 2019

Canadian Tax Highlights

,

October 16, 2019

Hodgson Russ Federal and International Tax Alert

,

September 9, 2019

Estates and Trusts Alert

,

December 27, 2017

Canadian Tax Highlights

,

December 2017

STEP Toronto Connection

,

February 2017

Canadian Tax Highlights

,

October 2016

Smarter Way to Cross Blog Archives

,

September 7, 2016

Estate Planning Alert

,

August 18, 2016

Smarter Way to Cross Blog Archives

,

March 28, 2016

Smarter Way to Cross Blog Archives

,

December 10, 2015

Canadian Tax Highlights

,

September 2015

Smarter Way to Cross Blog Archives

,

July 23, 2015

Canada-U.S. Cross-Border Alert

,

February 25, 2015

Smarter Way to Cross Blog Archives

,

October 8, 2014

Hodgson Russ Alert

,

February 7, 2014

JD Supra

,

January 28, 2014

Federal/International Tax Alert

,

January 4, 2013

Federal/International Tax Alert

,

March 6, 2012

Estates & Trusts Alert

,

February 3, 2010

International/Cross-Border Alert

,

March 16, 2009

US Supreme Court: File Timely Refund Claims

Canadian Tax Highlights

,

May 2008

What Canadians Need to Know About Florida Real Estate Opportunities

The Northwood Stephens Perspective

,

Spring 2008

U.S. Supreme Court: File Timely Refund Claims

Canadian Tax Highlights

,

December 2007

Plot to Defraud The CRA: U.S. Crime

Canadian Tax Highlights

,

June 2005

State and Local Taxation of Nonresident Professional Athletes

2 Sports Lawyers Journal
Presentations & Events
Toronto, Ontario Canada

,

January 30, 2020

The Desmond Hotel Albany 660 Albany Shaker Road Albany, NY 12211

,

June 26, 2019

The Buffalo Club

,

May 22, 2019

Ottawa, Canada

,

February 13, 2019

Markham, Ontario

,

September 26, 2018

Metro Toronto Convention Centre

,

May 28-29, 2018

High Net Worth Forum

Langdon Hall, Cambridge, Ontario

,

May 9-11, 2018

3rd Annual US Expat Tax & Finance Conference 2017 - Reducing Net Worth Ahead of Expatriation

Toronto, ON

,

January 26, 2017

Canada Revenue Agency's Tax Practioner Seminar: US Estate Tax Planning Matters

London, ON

,

October 4, 2016

CALU Annual Meeting 2016: US Tax Issue with Respect to Life Insurance

CALU Associate Meeting: US Cross Border Planning Issues

Toronto, ON

,

October 23, 2015

Toronto, ON

,

June 18, 2015

Toronto, ON

,

June 18, 2015

DJH International Tax U.S. Expatriate Tax and Finance Conference: Real Estate and Tax Planning

Toronto, ON

,

February 27, 2015

Buffalo Niagara Partnership/Rogers Media Forum: Cross-Border Huddle

Toronto, ON

,

December 2, 2013

Compliance and Other Select U.S. Tax Issues for U.S. Citizens Resident in Canada

London, ON

,

September 24, 2013

Renunciation of U.S. Citizenship and Other Select U.S. Tax Issues

Niagara Falls, ON

,

September 9, 2012

Palm Beach & Naples, FL

,

January & February 2012

Calgary, AB

,

October 18, 2011

Planning for Residential Real Estate Investments in the United States

Toronto, ON

,

October 13, 2011

Calgary, AB

,

October 28, 2010

New York, NY

,

September 2010

Toronto, ON

,

October 29, 2009
Professional Associations
Financial Planning Counselors of Western New York
New York State Bar Association
Bar Association of Erie County
National Association of Women Lawyers
Society of Trust and Estate Practitioners (STEP)
Community & Pro Bono
Community Foundation for Greater Buffalo professional advisory council
Denison Alumni Recruiting Team
Past president, CMH Counseling
Past member, Jog for the Jake board of directors (which benefits the Jacobs Neurological Institute)
Past member, Elmwood Franklin School board of trustees
Board of Directors of the Financial Planning Counselors of WNY
Attorney Volunteer, Say Yes Legal Clinics in Buffalo Public Schools