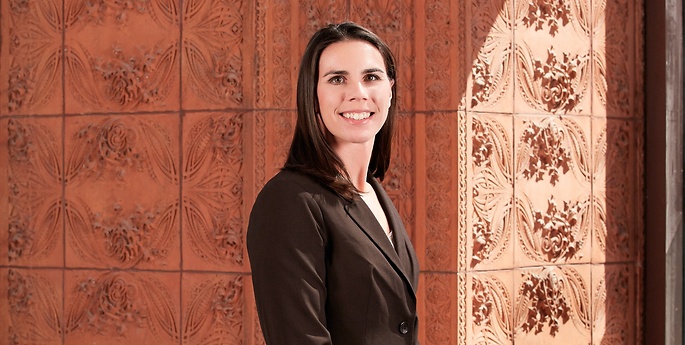 Lindsay M. McKenna
Senior Associate
Practices & Industries
Education
University at Buffalo, B.A., Cum Laude
University at Buffalo, M.S.W.
University at Buffalo School of Law, J.D., Cum Laude
Lindsay is a member of the firm's Trusts & Estates Practice where she represents clients in matters including estate and trust administration, estate controversies and estate planning. She brings a variety of experience to her clients, having worked on a wide range of estate and trust issues, including tax planning, elder law issues, Medicaid planning, guardianship and adoption proceedings, and estate controversies.
Prior to joining Hodgson Russ, Lindsay practiced at a midsize Buffalo law firm as an estates and trusts law attorney.
Honors
Former Editor, Buffalo Law Review
Former Editor in Chief, Buffalo Public Interest Law Journal
Press Releases
Press Release

,

January 2, 2018
Publications
Hodgson Russ Trusts & Estates Alert

,

July 21, 2020

Hodgson Russ Tax-Exempt Organizations Alert

,

April 16, 2020

Hodgson Russ Federal-International Tax Alert

,

April 10, 2020

Hodgson Russ Trusts & Estates Alert

,

April 8, 2020

Hodgson Russ Tax-Exempt Organizations Alert

,

April 3, 2020

Hodgson Russ Tax-Exempt Organizations Alert

,

March 30, 2020

Hodgson Russ Trusts & Estates Alert

,

March 25, 2020

Hodgson Russ Tax-Exempt Organizations Alert

,

February 13, 2020

Hodgson Russ Trusts & Estates Alert

,

January 14, 2020

Hodgson Russ Trusts & Estates Alert

,

January 2, 2020

Hodgson Russ Trusts & Estates Alert

,

December 27, 2019

Hodgson Russ Trusts & Estates Alert

,

November 18, 2019

Estates and Trusts Alert

,

December 27, 2017
Presentations & Events
Hyatt Place Buffalo/Amherst

,

December 10, 2019

Buffalo, NY

,

October 21, 2019
Professional Associations
New York State Bar Association
Bar Association of Erie County
Women's Bar Association of the State of New York
Community & Pro Bono
Member, Board of Directors, Autism Services, Inc., 2014 - Present