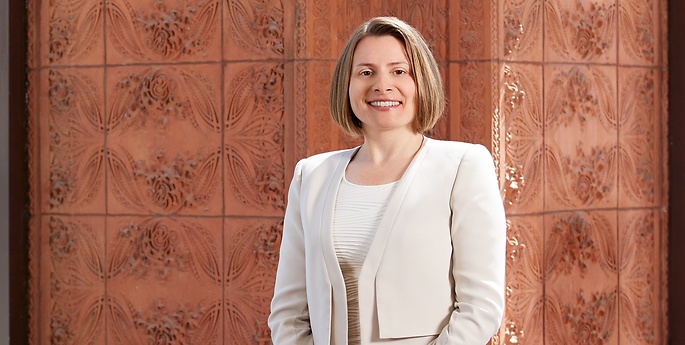 Lura H. Bechtel
Partner, Financial Institution Subpoena Compliance Practice Leader
Practices & Industries
Education
Cornell University, B.S.
St. John's University School of Law, J.D.
Lura practices labor and employment law as part of the firm's Canada-U.S. cross-border team based in its Toronto, Ontario office. In addition to assisting U.S.-based employers, her focus is assisting Canadian entities that have employees in the United States, or are considering hiring in the U.S. Lura is dedicated to collaborating with clients to provide risk-appropriate, practical solutions to the challenges that can confront employers.
Lura's experience extends to a variety of areas, including application of wage and hour laws; executive hiring and terminations; reductions in force; trade secret protection; health, welfare, and retirement plan governance; absence management; ADA compliance; and the National Labor Relations Act. She has also worked on broad-based and executive compensation programs, public company executive compensation and reporting issues, and compensation committee functions.
Her experience in equal employment opportunity/diversity work includes non-discrimination and retaliation policies and training, executive orders affecting government contractors, diversity obligations arising out of the Dodd-Frank Act, and trends in corporate EEO and diversity initiatives. She has worked on implementing and maintaining ethics programs, including whistleblower hotlines, conducting internal and external investigations, and handling retaliation concerns.
Lura also has substantial experience with commercial litigation and business disputes, including class/collective action defense.
Prior to joining Hodgson Russ, Lura was an in-house attorney for a large bank, where she managed all litigation against the bank. As the bank's employment lawyer, Lura supported the bank's entire Human Resources function as well as the Compensation Committee of the Board of Directors.
Lura exclusively practices U.S. law and is admitted to practice in New York.
In the News
Buffalo Business First

,

October 20, 2022

Yahoo! Finance

,

September 22, 2020

Buffalo Business First

,

May 17, 2019
Press Releases
Publications
Hodgson Russ LLP Labor & Employment Alert

,

September 28, 2023

Hodgson Russ Occupational Safety & Health Act Alert

,

August 8, 2023

Hodgson Russ Labor & Employment Alert 

,

July 6, 2023

Hodgson Russ Labor & Employment Alert 

,

June 28, 2023

Hodgson Russ Labor & Employment Alert

,

May 16, 2023

Hodgson Russ Labor & Employment Alert 

,

April 26, 2023

Hodgson Russ Labor & Employment Alert

,

February 7, 2023

Hodgson Russ Labor & Employment Alert

,

December 28, 2022

Hodgson Russ Labor & Employment Alert

,

December 27, 2022

Hodgson Russ Labor & Employment Alert 

,

October 26, 2022

Hodgson Russ Labor & Employment Alert 

,

October 24, 2022

Hodgson Russ Labor & Employment Alert 

,

October 21, 2022

Hodgson Russ Labor & Employment Alert 

,

October 21, 2022

Hodgson Russ Labor & Employment Alert

,

May 17, 2022

Hodgson Russ Labor & Employment Alert

,

May 6, 2022

Hodgson Russ Labor & Employment Alert

,

April 5, 2022

Hodgson Russ Labor & Employment Alert

,

March 23, 2022

Hodgson Russ Labor & Employment Alert

,

February 25, 2022

Hodgson Russ Labor & Employment Alert

,

February 25, 2022

Hodgson Russ OSHA and Labor & Employment Alert

,

February 18, 2022

Hodgson Russ OSHA and Labor & Employment Alert

,

January 14, 2022

Hodgson Russ OSHA and Labor & Employment Alert

,

January 12, 2022

Hodgson Russ Labor & Employment Alert

,

January 5, 2022

Hodgson Russ Labor & Employment Alert

,

January 4, 2022

Hodgson Russ OSHA and Labor & Employment Alert

,

December 23, 2021

Hodgson Russ OSHA and Labor & Employment Alert

,

December 20, 2021

Hodgson Russ Labor & Employment Alert

,

December 20, 2021

Hodgson Russ Labor & Employment Alert

,

December 8, 2021

Hodgson Russ OSHA and Labor & Employment Alert

,

December 8, 2021

Hodgson Russ Labor & Employment Alert

,

December 6, 2021

Hodgson Russ Labor & Employment Alert

,

December 3, 2021

Hodgson Russ OSHA Alert

,

November 17, 2021

Hodgson Russ Labor & Employment Alert

,

November 15, 2021

Hodgson Russ OSHA Alert

,

November 8, 2021

Hodgson Russ OSHA Alert

,

November 5, 2021

Hodgson Russ Healthcare and Labor & Employment Alert

,

November 5, 2021

Hodgson Russ Cannabis & Hemp and Labor & Employment Alert

,

November 4, 2021

Hodgson Russ Healthcare and Labor & Employment Alert

,

November 2, 2021

Hodgson Russ Labor & Employment Alert

,

October 26, 2021

Hodgson Russ Labor & Employment Alert

,

September 7, 2021

Labor and Employment Alert

,

July 19, 2021

Hodgson Russ Labor & Employment Alert

,

June 15, 2021

Hodgson Russ Labor and Employment Alert

,

May 13, 2021

Hodgson Russ Labor and Employment Alert

,

April 5, 2021

Hodgson Russ Labor and Employment Alert

,

March 15, 2021

Hodgson Russ Labor & Employment Alert

,

January 25, 2021

Hodgson Russ Labor & Employment Alert

,

December 18, 2020

Hodgson Russ Labor & Employment Alert

,

December 3, 2020

Hodgson Russ Labor & Employment Alert

,

November 2, 2020

Hodgson Russ Labor & Employment Alert

,

October 23, 2020

Hodgson Russ Labor & Employment Alert

,

October 22, 2020

Hodgson Russ Labor and Employment Alert 

,

October 21, 2020

Hodgson Russ Labor & Employment Alert

,

September 14, 2020

Hodgson Russ Labor & Employment Alert

,

August 6, 2020

Hodgson Russ Labor & Employment Alert

,

July 23, 2020

Hodgson Russ Labor & Employment Alert

,

July 7, 2020

Hodgson Russ Labor & Employment Alert

,

June 29, 2020

Hodgson Russ Labor & Employment Alert

,

June 29, 2020

Hodgson Russ Labor & Employment Alert

,

June 23, 2020

Hodgson Russ Labor & Employment Alert

,

June 18, 2020

Hodgson Russ Labor & Employment Alert

,

June 16, 2020

Hodgson Russ OSHA Alert

,

June 15, 2020

Hodgson Russ OSHA Alert

,

June 1, 2020

Hodgson Russ Labor & Employment Alert

,

May 20, 2020

Hodgson Russ Labor & Employment Alert

,

April 28, 2020

Hodgson Russ Labor & Employment Alert

,

April 16, 2020

Hodgson Russ Labor & Employment Alert

,

April 14, 2020

Hodgson Russ Labor & Employment Alert

,

April 7, 2020

Hodgson Russ Labor & Employment Practice Alert

,

April 6, 2020

Hodgson Russ Labor & Employment and OSHA Alert

,

April 2, 2020

Hodgson Russ Labor & Employment Alert

,

March 29, 2020

Hodgson Russ Labor & Employment Alert

,

March 26, 2020

Hodgson Russ Labor & Employment Alert

,

March 25, 2020

Hodgson Russ Tax and Labor & Employment Alert

,

March 24, 2020

Hodgson Russ Labor & Employment Alert

,

March 22, 2020

Hodgson Russ Labor & Employment Alert

,

March 20, 2020

Hodgson Russ Labor & Employment Alert

,

March 20, 2020

Hodgson Russ Labor & Employment Alert

,

March 19, 2020

Hodgson Russ Labor & Employment Alert

,

March 19, 2020

Hodgson Russ Labor & Employment Alert

,

March 18, 2020

Hodgson Russ Labor & Employment Alert

,

March 6, 2020

Hodgson Russ Labor & Employment Alert

,

February 3, 2020

Hodgson Russ Labor & Employment Alert

,

August 19, 2019

Hodgson Russ Labor & Employment Alert

,

August 16, 2019

Hodgson Russ Labor & Employment Alert

,

July 25, 2019

Hodgson Russ Labor & Employment Alert

,

July 17, 2019

Hodgson Russ Labor & Employment Alert

,

July 2, 2019

Hodgson Russ Labor & Employment Alert

,

June 25, 2019

Hemp & Medical Cannabis Alert

,

April 12, 2019

Labor & Employment Alert

,

January 15, 2019

Labor & Employment Alert

,

December 26, 2018

Labor & Employment Alert

,

December 26, 2018

Labor & Employment Alert

,

December 26, 2018

Labor and Employment Alert

,

December 26, 2018

Labor & Employment Alert

,

December 26, 2018

Labor & Employment Alert

,

December 26, 2018

Labor & Employment Alert

,

October 1, 2018

Labor & Employment Alert

,

August 29, 2018

Labor & Employment Alert

,

August 14, 2018

Labor & Employment Alert

,

July 19, 2018

Labor and Employment Alert

,

April 12, 2018

Labor and Employment Alert

,

March 21, 2018

Labor & Employment and Employment Litigation Alert

,

February 27, 2018

Labor and Employment Alert

,

January 23, 2018

Labor and Employment Alert

,

December 26, 2017

Labor and Employment Alert

,

December 19, 2017

Home Care Alert

,

December 19, 2017

Home Care Alert

,

December 14, 2017

Home Care Alert

,

December 13, 2017

Labor and Employment Alert

,

December 12, 2017

Canadian Client Hodgson Russ Alert 

,

October 17, 2017
Presentations & Events
Buffalo Marriott Niagara 1340 Millersport Hwy, Amherst, NY 14221

,

January 12, 2023

November 17, December 1 & 15, January 5 & 19

Best Western St. Catharines Hotel & Conference Center

,

November 19, 2019

Buffalo Niagara Marriott, Amherst, NY

,

November 14, 2019

Buffalo Niagara Marriott, Amherst, NY

,

November 15, 2018

Buffalo Niagara Marriott, Amherst, NY

,

November 2, 2017
Professional Associations