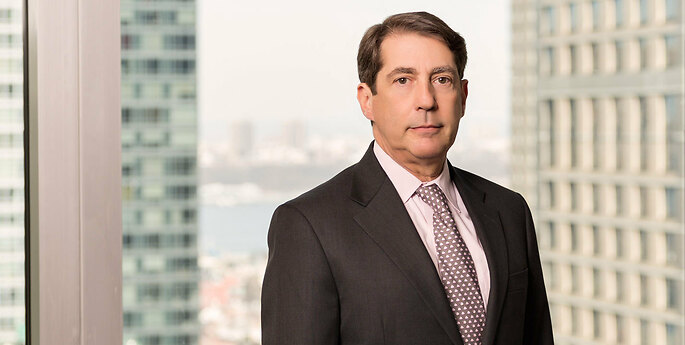 Practices & Industries
Admissions
New York
U.S. Supreme Court
U.S. District Court, Eastern District of New York
U.S. District Court, Southern District of New York
U.S. District Court, District of Colorado
U.S. Court of Appeals, Second Circuit
U.S. Court of Appeals, Third Circuit
U.S. Court of Appeals, Fourth Circuit
Pro hac vice admissions in various state and federal courts
Education
University at Buffalo, B.A.
Brooklyn Law School, J.D.
Mark has been a business advisor and litigator for more than 30 years. He has tried cases to verdict throughout the United States in state and federal courts, and has represented clients in arbitrations, mediations, and regulatory matters. His practice includes representation of financial institutions, stock transfer agents, real estate developers, accounting firms, health care facilities, and a range of employers in complex disputes, investigations, litigations, examinations, and administrative and enforcement proceedings.
Mark advises transfer agents on issues relevant to their businesses, including the treatment of restricted securities; compliance with securities laws; defending contract, fraud, and 10b-5 claims in judicial proceedings; and appearing in regulatory and administrative proceedings before the Securities and Exchange Commission (SEC). He also has extensive experience handling matters related to Article 8 of the Uniform Commercial Code and the SEC rules regulating the business of transfer agents.
Mark regularly defends accounting firms against allegations of malpractice in their auditing engagements and represents employers in a broad range of employment matters, including cases of discrimination, non-competition, and wrongful termination. He has also handled contested probate and accounting proceedings in Surrogate's Court, including defending executors and trustees against charges of fraud, mismanagement, and misappropriation.
He has provided representation to a diverse group of companies and individuals, including:
Real estate clients in lawsuits involving the enforcement of purchase and sale agreements, and the interpretation of escalation clauses
A chemical manufacturer in defense of product liability claims
Banks in Uniform Commercial Code (UCC) Article 3 and letter of credit matters
An international importer of textiles and a jewelry manufacturer/distributor in breach of contract litigations
A foreign bank in a dispute over the construction financing of a luxury yacht
A group of teachers involving their investment in fraudulent tax shelter partnerships
A developer of undersea transponders in connection with non-recurring engineering costs
Mark has also represented a provider of residential services to multiply disabled residents in a precedential administrative rate appeal hearing before the New York State Office of Mental Retardation and Developmental Disabilities (now, OPWDD) that resulted in substantial state funding increases for the facilities.
Additionally, Mark served as an adjunct assistant professor of law at Brooklyn Law School.
News
Reuters

,

January 12, 2015
Presentations
Naples, Florida

,

October 22, 2019

Understanding New York State Tax Issues of 2019

The Harvard Club 35 W. 44th Street, New York, NY

,

June 12 - August 7, 2019

Washington, D.C.

,

September 26, 2018

The Offices of Hodgson Russ LLP, 1540 Broadway, 24th Floor, New York, NY

,

September 17, 2015

Amelia Island, FL

,

October 2012
Publications
Corporate & Securities Alert

,

August 3, 2018

Labor & Employment and Employment Litigation Alert

,

February 27, 2018

State & Local Tax Alert

,

November 2, 2015

The Crowdfunding Provisions of the Jumpstart Our Business Startup Act of 2012

Securities Transfer Association Newsletter

,

July 2012

Securities Transfer Association Newsletter

,

April 2008

Securities Transfer Association Newsletter

,

2005
Professional Associations
Member, Legal Committee: Securities Transfer Association
American Bar Association, Litigation Section
New York City Bar Association
Community & Pro Bono
Mark represents group homes providing services to the multiply disabled in New York State. He has served as chair of the Zoning Board of Appeals in the Village of Rye Brook, NY, and as president of Congregation Kneses Tifereth Israel in Rye Brook.