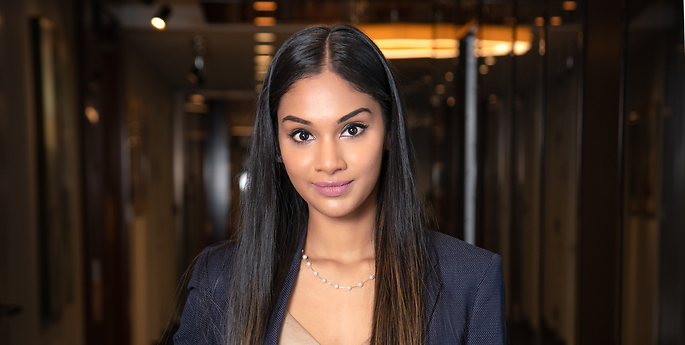 Monaliza Y. Rainwater
Associate
Practices & Industries
Admissions
New York
U.S. District Court for the Eastern District of New York
U.S. District Court for the Southern District of New York
Education
The City University of New York - Hunter College, B.A.
Emory University School of Law, J.D.
Mona is a member of the firm's Labor and Employment Practice. She represents management on all aspects of labor and employment law.
Prior to joining Hodgson Russ, Mona was an Assistant Corporation Counsel at the New York City Law Department, where she worked on a broad range of employment litigation matters. She has appeared on behalf of numerous New York City agencies in federal and state court, and has represented agencies in cases involving the New York State Division of Human Rights and the New York City Commission on Human Rights.
Honors
Executive Managing Editor, Emory International Law Review
Phi Beta Kappa
Press Releases
Hodgson Russ Press Release

,

March 15, 2021
Publications
Hodgson Russ OSHA and Labor & Employment Alert

,

January 14, 2022

Hodgson Russ OSHA and Labor & Employment Alert

,

January 12, 2022

Hodgson Russ Labor & Employment Alert

,

January 5, 2022

Hodgson Russ Labor & Employment Alert

,

January 4, 2022

Hodgson Russ OSHA and Labor & Employment Alert

,

December 23, 2021

Hodgson Russ Labor & Employment Alert

,

December 20, 2021

Hodgson Russ OSHA and Labor & Employment Alert

,

December 20, 2021

Hodgson Russ Labor & Employment Alert

,

December 8, 2021

Hodgson Russ OSHA and Labor & Employment Alert

,

December 8, 2021

Hodgson Russ Labor & Employment Alert

,

December 6, 2021

Hodgson Russ Labor & Employment Alert

,

December 3, 2021

Hodgson Russ OSHA Alert

,

November 17, 2021

Hodgson Russ Labor & Employment Alert

,

November 15, 2021

Hodgson Russ OSHA Alert

,

November 8, 2021

Hodgson Russ Healthcare and Labor & Employment Alert

,

November 5, 2021

Hodgson Russ OSHA Alert

,

November 5, 2021

Hodgson Russ Cannabis & Hemp and Labor & Employment Alert

,

November 4, 2021

Hodgson Russ Healthcare and Labor & Employment Alert

,

November 2, 2021

Hodgson Russ Labor & Employment Alert

,

October 26, 2021

Hodgson Russ Labor & Employment Alert

,

September 7, 2021

Labor and Employment Alert

,

July 19, 2021

Hodgson Russ Labor & Employment Alert

,

June 15, 2021

Hodgson Russ Labor and Employment Alert

,

May 13, 2021

Hodgson Russ Labor and Employment Alert

,

April 5, 2021

Hodgson Russ Labor and Employment Alert

,

March 15, 2021