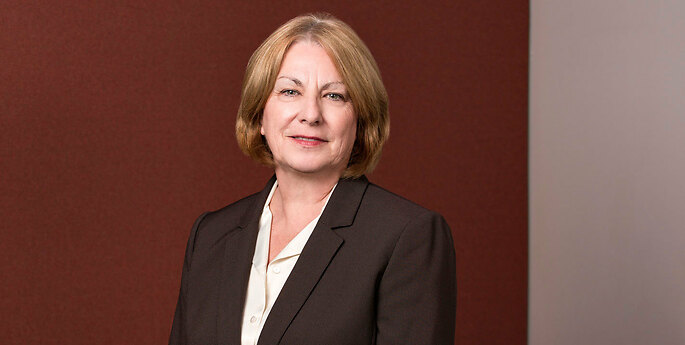 Nancy J. Nordin
Senior Audit Manager / Tax Analyst
Practices & Industries
Education
University of Houston, A.A.
Nancy is a Senior Audit Manager/Tax Analyst in the State and Local Tax (SALT) Tax Practice. Her work primarily involves assisting clients in their defense against State tax audits, with a focus on New York State and residency issues.
Nancy started at Hodgson Russ as a paralegal in 1992 and was the first non-lawyer to work in a direct client-service role in the SALT Practice. Her audit defense techniques and strategies reflect a wealth of experience as well as changes in technology and the tax laws over the years. She has devised and revised many of the procedures and approaches the SALT attorneys and audit managers apply on residency and non-resident apportionment audits.
Nancy reviews incoming matters, identifies the ideal records needed to substantiate the desired position and then works with the clients, their accountants and third parties to obtain the documents and develop the factual support for the position asserted. Once received, she reviews and analyzes the records and prepares schedules for day count and allocation issues and position papers for domicile issues. During the course of an audit, Nancy works with the clients to provide guidance on record retention for subsequent years and determine the risk of subsequent audits.
Once the initial review of the records is complete, she meets with the attorneys assigned to the case and reviews her analysis with them to discuss a comprehensive strategy for each audit. Nancy says the process is not unlike the work she did as a nurse where she listened to the patient, analyzed the symptoms, and assisted the Doctors in developing a treatment plan.
Nancy also works with non-audit clients who desire to relinquish their New York resident tax-status. In these matters she works with our attorneys to prepare a custom check list for the client considering a residency change. This may also include reviewing records to monitor day counts in the year in which a change of domicile is claimed to provide an up-to-date analysis of the client's whereabouts during the year, enabling the client and their accountants to make proactive decisions on the client's travel to and from New York.
Other Experience
Nancy has a very diverse background. She was a nurse for 12 years before working for Ford Motor Company as a test car driver at their proving grounds in Romeo, Michigan. She then spent some time in Texas working for Weatherford/Lamb as an accounts payable manager for the domestic and international divisions, and later joined Walker Energy, a securities firm specializing in oil drilling partnerships working with the vice president handling limited partnership offerings, financing and Blue Sky issues. After Texas, Nancy returned to Detroit to work for the Trizec Properties, Inc. real estate group as a lease administrator for their properties located in Detroit, Connecticut, Atlanta, and St. Louis. A few years later Nancy joined Nelson/Ross, a commercial real estate development firm as a project manager. While there she studied for and obtained her real estate license and joined the leasing team. Nancy then moved to Buffalo and joined Hodgson Russ. With her unique background Nancy brings a universe of experience to the SALT practice at Hodgson Russ. Her diverse background allows her to bring to bear unparalleled practical judgement to every engagement.
Professional Associations